Things We Wish Restaurants Knew About Serving Guests With Blindness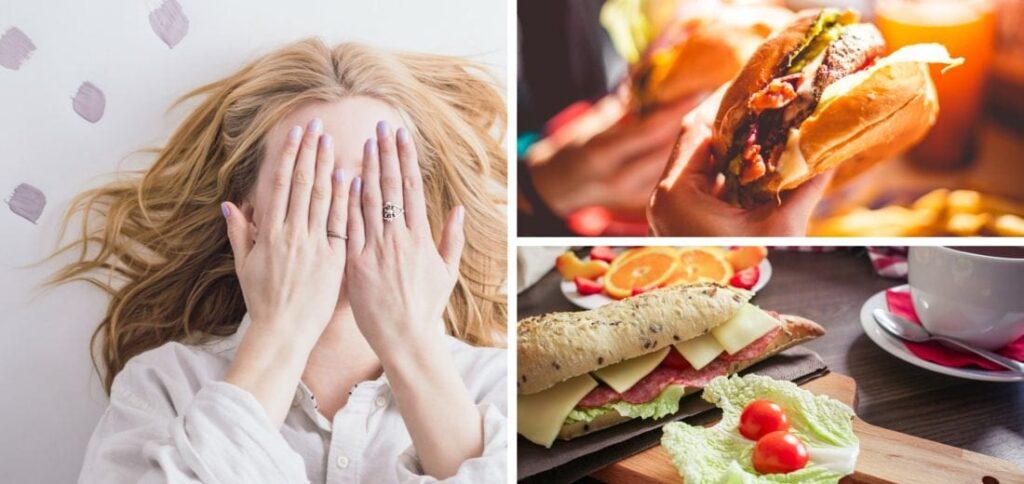 How to Reach Out in More Meaningful Ways
When we dine out, we all want the opportunity to browse the menu at our leisure whether in a group or dining alone. Many restaurants have included all of their guests by providing Braille and large print menus, in addition to their standard print menus. This allows most of the guests to have a similar dining experience and to be treated alike when ordering. However, there are a few other things that can be done to ensure all guests are provided with exceptional service; especially those who are visually impaired or blind. If you are in the restaurant service industry, we encourage you to read these tips and please share them with your colleagues.
Having someone in your family who is blind probably isn't a big deal to you. If it's been a while, you know the ins-and-outs and life goes on just like it does for every family. Unfortunately, sometimes it seems like it's the rest of the world that struggles to cope.
We get out and do mobility training. We memorize routes to get to places we want to visit. And, we do things that can be scary or overwhelming for us all the time. We don't even normally ask for special treatment because we don't really want that. What we really want, what anyone really wants, is to experience everything and live life to the fullest.
When we do go out and have a special night with our loved ones, it's great to be able to go out to eat together. So with that in mind, here are some things we wish restaurants knew about serving those of us with blindness in our lives (and how they can help us feel more included).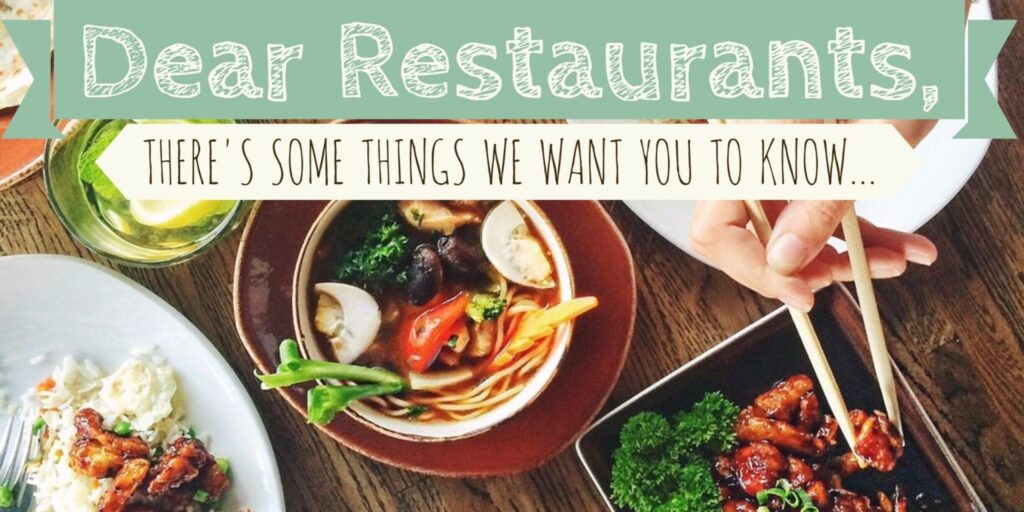 Dear Restaurants:
We really want to be at your establishment, and thank you to the restaurants that include all people by also providing Braille and large print menus. My father is blind and has been all of his life. Over the years of dining out we have joked about some of our experiences, and our frustrations; we decided sharing them might be a great way to help you provide better service for all guests and be a great way to increase gratuity and gratitude.
Understand that all guests, no matter their ability or disability, are typically able to speak for themselves. So, when it comes time to order please allow each person an opportunity to order for him or herself. If someone needs help they will ask, or their companion might order for them.
Sometimes, Braille or Large Print menus are not available. Generally, when a person is in need of a specialty menu and one isn't available they will ask their companion to assist them. However, when someone is dining alone they might need some assistance. Reading the entire menu can be time-consuming. A suggestion is to ask the person what they are in the mood to eat. This way you can help them in selecting a dish that is appropriate to their pallet. You could also suggest a few of your favorite dishes; I know my pallet can be swayed with the power of suggestion.
A tidy table and unnoticed server often define good service. However, for a guest who is blind or visually impaired the server's stealth moves can cause some problems. The advice here is to verbally communicate what you are doing when placing or removing items from the table. Plus, in our family we enjoy conversations, so the whole server being unnoticed defeats the purpose of dining out.
Keeping aisles clear, bathrooms clean and the restaurant orderly are what most people expect, but on a busy night sometimes things can fall by the wayside. We know that managers are making their rounds visiting tables, expediting food and building relationships with guest; but peaking their heads into the restrooms would be a gift to all patrons, as no one wants to fumble around in a messy bathroom.
About This Article:
A Life Worth Living has copied the content of this article under fair use in order to preserve as a post in our resource library for preservation in accessible format.
Originally Published on