The Many Advantages of Bikes for Children with Special Needs
By Ron | GB Kids, January 16, 2015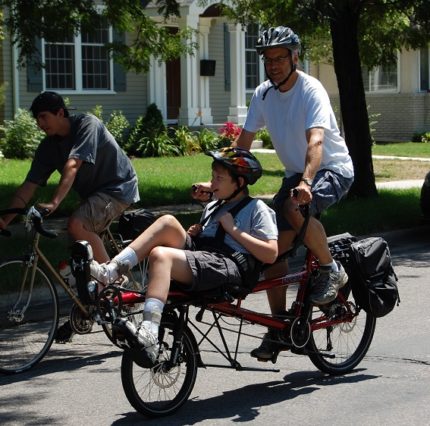 The average bike-riding experience is one that every child dreams of. However, it does not come easily to children with special needs. The good news is that the advancement of technology offers adaptive bikes for these children that accommodate a wide array of disabilities.
Children with ASD Autism Spectrum Disorder, Cerebral Palsy or such similar disorders can use these bikes to regain some semblance of normalcy in their daily life. Here are a few advantages that such adaptive bikes can bring to your children.
These special needs bikes have been specifically designed to improve strength and coordination. Most children are sure to be exceedingly proud of their achievement when they learn to ride; which is what makes them very fond of cycling.
Special needs bikes not only involve physical activity, but they also provide fun and enjoyment for your child.
They can be used to teach safety and help your child develop a great deal of situational awareness.
Another advantage of a bike for children with disabilities is that children as young as 2 years of age can learn to balance themselves. This does wonders to aid their co-ordination skills as well.
Certain models of adaptive bikes allow parents, who wish to ride along with their children, the opportunity to share this wonderful activity. This is why these bikes have been fashioned to accommodate an adult along with a child rider.
Adaptive bikes give your child the joy of learning to ride. This type of recreational therapy builds muscle strength and teaches coordination and focus.
About This Article:
A Life Worth Living has copied the content of this article under fair use in order to preserve as a post in our resource library for preservation in accessible format. Explicit permission pending.
Link to Original Article: https://gbkids.com/the-many-advantages-of-bikes-for-children-with-special-needs/