Suhana's Story
Posted by CDC | September 16, 2020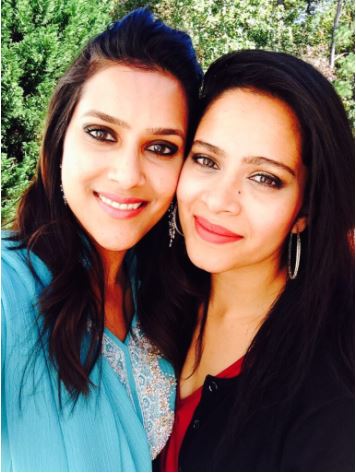 Suhana has a sister, Shahrine, who is older by 18 months. While Shahrine's mother was pregnant with Suhana, their uncle came to town for a visit. During the visit, their uncle was quick to notice that Shahrine did not seem to be talking at an age appropriate level or respond when called upon. Shahrine would also turn up the volume on the television and radio when others could hear it without difficulty. Shahrine's parents thought that her speech development and behavior were normal for a toddler, but thanks to the uncle expressing his concerns, the family soon took action. A hearing test found that Shahrine was hard of hearing.
Due to Shahrine's diagnosis, Suhana received a hearing screening at birth and was found to be hard of hearing, as well. Had it not been for the concerns raised by the children's uncle, not only would Shahrine's hearing loss have possibly gone on longer without being detected, but Suhana would most likely not have had a hearing screening at birth.
As a result of their early diagnoses, Suhana and Shahrine's parents were able to gain the knowledge they needed to make sure both of their children could reach their full potential in life. They had access to early services from a team of physicians, speech therapists, counselors, and teachers.
Suhana credits her parents for her own successes, saying that she couldn't have made it as far as she has without their support and patience. Today, Suhana is employed at the Centers for Disease Control and Prevention (CDC) as an epidemiologist with the agency's Early Hearing Detection and Intervention (EHDI) program. All children who are deaf or hard of hearing receive critical services they need as a result of the EHDI program, which funds the development of data systems and provides technical assistance to help improve screening, diagnosis and early intervention for these infants. When children who are deaf or hard of hearing receive services early, they are more likely to reach their full potential and live a healthy, productive adult life.
CDC is proud to support National Disability Employment Awareness Month every October. The goals of the awareness month are to educate the public about disability employment issues and celebrate the many and varied contributions of America's workers with disabilities.
About This Article:
A Life Worth Living has copied the content of this article under fair use in order to preserve as a post in our resource library for preservation in accessible format. Explicit permission pending.
Link to Original Article: https://www.cdc.gov/ncbddd/disabilityandhealth/stories.html