Ontario Blind Sports Association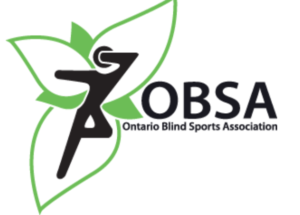 Ontario Blind Sports Association (OBSA) is dedicated to providing a sterling provincial sport structure for Ontario's visually impaired athletes. We design, coordinate and sanction programs, events and activities designed to stimulate the development of athletes of all levels in Ontario.
As a Provincial Sport Organization (PSO), we select coaches, athletes and support personnel to represent the Province of Ontario in elite competitions all over the country. OBSA is dedicated to athlete development as well as raising awareness about the unique benefits of participation in blind sport at the grassroots level.
Get involved in Goalball! Join one of Ontario's Goalball Clubs!
Request an Outreach program at your school, college, university or organization
Try out our sports at OBSA Sports Day!
Train to compete at regional, provincial, and national levels
Receive high-level training and expertise from certified professional coaches at our High-Performance Camps
Gain access to athlete funding opportunities such as Ontario's Quest for Gold Athlete Assistance Program
Get started in the world of sports at OBSA Summer Sports Camp!
Develop your coaching and network through our professional development clinics
Rent specialized sport equipment through our Equipment Loaning Program