Michael J. Fox Talks Openly About the 30 Years Since His Parkinson's Diagnosis
By Yael Meshulam | The Dad, December 15, 2021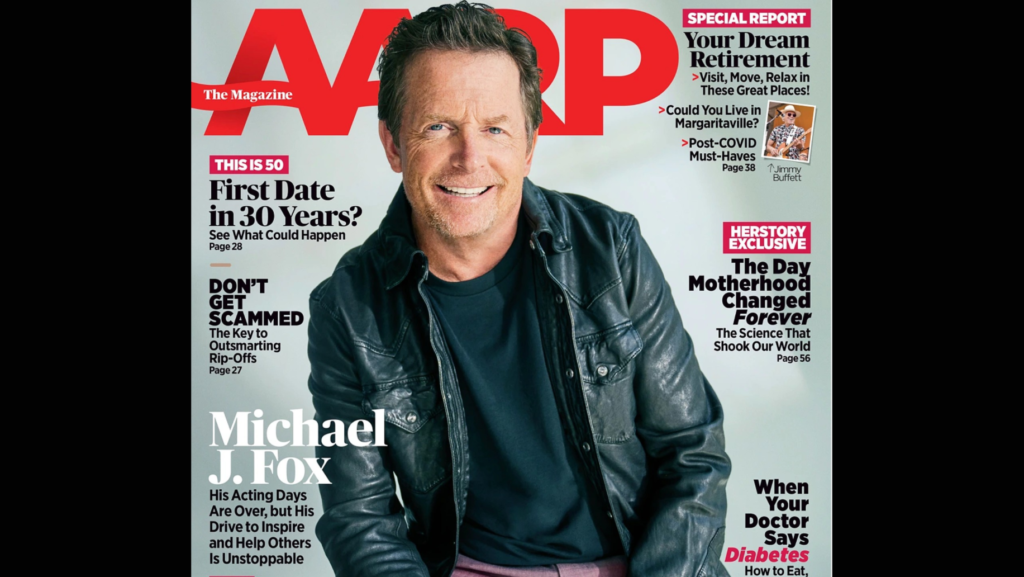 Aside from his undeniable skills as an actor and his unwavering dedication to ending Parkinson's for good, there's a whole lot to admire about Michael J. Fox. The 60-Year-old actor and advocate set an important example simply based on the way he lives his life. In a recent interview, Fox spoke openly about how he maintains his optimism 30 years after his life-changing diagnosis. 
In the December 2021/January 2022 issue of AARP the Magazine, Michael J. Fox's smiling face graces the magazine's cover for the fourth time. In an interview with the publication, Fox discusses how he keeps Parkinson's from overtaking his life. Regardless of his symptoms (which have been greatly improved thanks to innovative therapies), Fox chooses to focus on his mindset. Though he admits he's been fortunate to continue doing as well as he is, every day of Fox's life is impacted by Parkinson's to some degree.
In 1991, upon his diagnosis, Fox's doctor told him he may be able to work for another decade if he was lucky. But Fox beat the odds, as he tends to do. It wasn't until last year, 20 years after his doctor's estimate, that Parkinson's impacted Fox's speech in a way that didn't allow him to reliably continue acting. But with every hurdle, Fox finds a way to counter the negative thoughts with gratitude.
"If you don't think you have anything to be grateful for, keep looking. Because you don't just receive optimism," Fox said. "You can't wait for things to be great and then be grateful for that. You've got to behave in a way that promotes that."
It took a particularly dark period for the actor to reframe the way he led his life. Fox has always been a generally happy person, but a series of setbacks in 2018 tested his limits. Fox underwent surgery to remove a tumor on his spinal cord, forcing him to learn to walk again. Months later, while still recovering, he slipped and shattered his left arm. As his arm healed, a metal plate and 19 screws holding his shattered bones in place, Fox reflected. How could he not only live but thrive? How could people facing impossible things live every day to the fullest?
"As I came through that darkness, I also had an insight about my father-in-law, who had passed away and always espoused gratitude and acceptance and confidence," Fox recalled. "And I started to notice things I was grateful for and the way other people would respond to difficulty with gratitude. I concluded that gratitude makes optimism sustainable."
About This Article:
A Life Worth Living has copied the content of this article under fair use in order to preserve as a post in our resource library for preservation in accessible format.  Explicit permission pending.
Link to Original Article: https://www.thedad.com/michael-j-fox-aarp-reflects/