Mapping the future of hybrid education
By Kay Miller | National Post, Octiber 12, 2021
The pandemic has accelerated the shift towards technology-enabled learning. Ensuring students and educators thrive in this environment means embracing best practices for virtual classrooms and adopting the right technology.
As many Canadian students and teachers head back to class this fall, they're bringing along lessons from two years of online learning. One of the biggest: technology is here to stay.
Going forward, most educational programs have to adapt to include both online and in-person learning options, says Dr. Elka Walsh, national education and skills lead for Microsoft Canada. It's an extension of a pre-pandemic trend toward "flipping the classroom" – moving away from traditional one-way lectures to a model where students learn interactively in and out of the classroom.
"We've learned so much about how to create more inclusive learning for every single student," she says.
Working with kindergarten through Grade 12 and post-secondary students across the country, Walsh has seen firsthand the power of technology to engage and inspire learners. Whether it's Microsoft Teams, the collaboration and videoconferencing platform that has become the go-to space for online learning, or OneNote, the app that lets students take and share notes their way, through sketches, handwriting, audio clips and more. Or even Microsoft's Office 365 trio of Word, PowerPoint and Excel, which have become indispensable for school projects across subjects. All integrate to create a rich educational experience.
According to Walsh, some students thrive more in the online setting. Microsoft features such as live transcription and translation, easily accessible during remote instruction, can often help break down language and learning barriers, allowing students to build confidence in the comfort of their own homes.
Others have found balance, like Olympic and World Ice Dance Champion Tessa Virtue. Having achieved household-name status at the 2018 Winter Olympics, Virtue has moved on to new challenges. She's currently in the middle of completing an Executive MBA at Queen's University Smith School of Business, all while keeping up a busy schedule that includes brand sponsorships and an executive adviser role with a global consulting firm.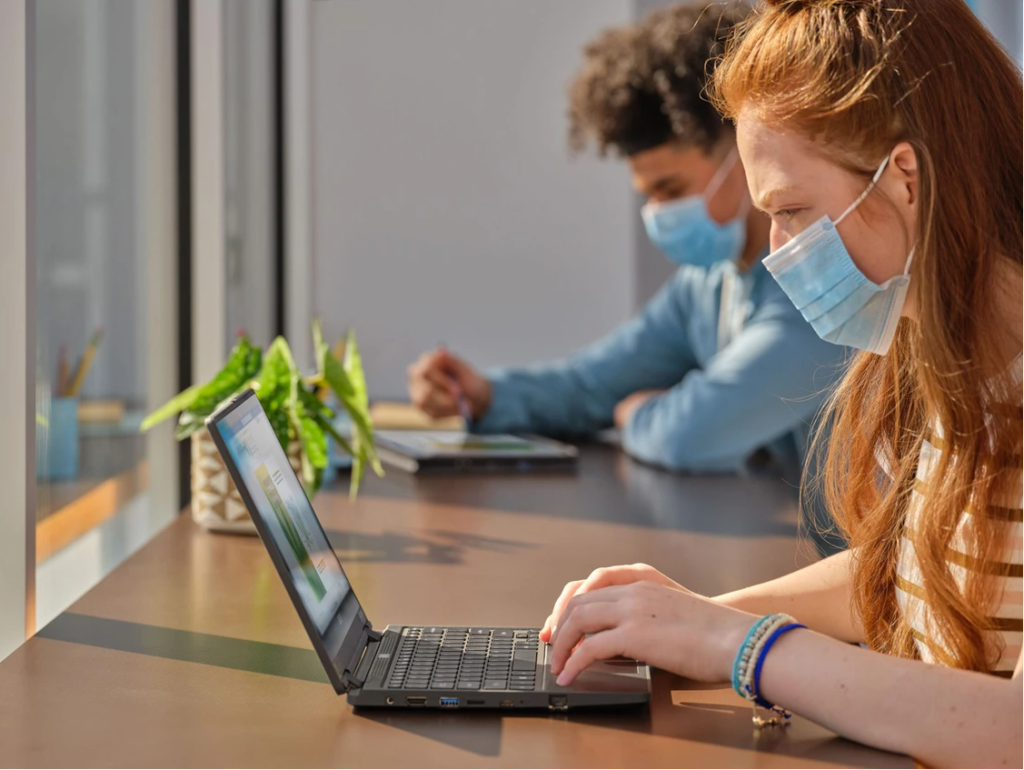 "Microsoft's integrated system has made staying organized a breeze, not to mention I can seamlessly jump back and forth between projects on my Surface using the Teams platform," she says. Virtue's courses are a mix of live video instruction and breakout rooms for group work, plus side conversations on Teams.
" I love that I have been able to learn alongside 90 fellow students across the country, sharing unique experiences and forming lifelong bonds," she adds. "Most of all, I am just so grateful for every moment I get to learn."
For young learners, Walsh sees potential for new levels of engagement with game-style features. She points to Winnipeg's Louis Riel School District, which recently used the Microsoft world-building game Minecraft to create a custom world that celebrates and explores the Manitoba Anishinaabe community. This online interactive experience transports kindergarten-to-Grade 12 students to a virtual recreation of Manito Ahbee Aki , a sacred Indigenous site that existed in Manitoba's western Whiteshell area before European contact in North America.
Some new best practices have emerged for online teaching, says Walsh. But most boil down to sound principles that educators have always applied.
"There are many ways to use our senses to engage together in learning. That's really what universal design of learning is about: how to empower every ability to engage," says Walsh. In an online setting, that might mean combining live video instruction with static reading materials, plus interactive elements that students can take away and experiment with hands-on.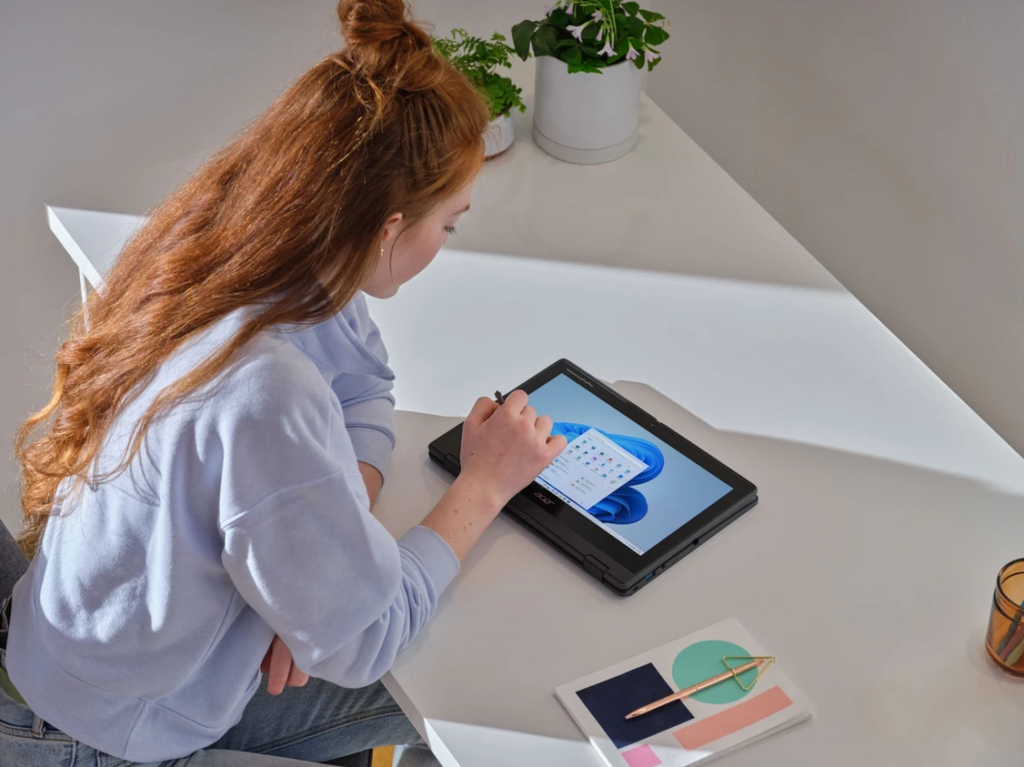 Neuroscience research has shown that smaller, digestible chunks of information are essential in the online environment. "We really need to break it down into six-minute increments, because it's how the brain learns," says Walsh.
In response to feedback from teachers and students and new data about increased cognitive load, or "video fatigue" that comes with remote learning, Microsoft recently added several new features to Teams. For example, Together Mode uses artificial intelligence to place participants in virtual environments, like animated auditoriums or underwater scenes. This helps inject humour and fun into the learning experience, says Walsh. Students can also now use a Live Reactions feature to engage with their instructors by "liking," "loving," "applauding," and "laughing" via emoji-style buttons.
Walsh is excited about the upcoming launch of Windows 11, with a refreshed interface and seamless Teams integration, this October. "From a learning perspective, I'm excited about that because it makes it easier for learners, regardless of their age, to navigate in the digital environment," she says.
"It's going to be really easy for students to engage with their peers and their teachers using chat so that they can stay connected."
Students who start early with online learning have a bright future, adds Walsh. "One day they're going to go into the world of work, and these are the technologies and the ways that people connect to each other," she says.
"It's also going to enable them to engage as citizens, because they'll be able to understand, and not just use the technology, but create with it. To solve the problems that really matter."
About This Article:
A Life Worth Living has copied the content of this article under fair use in order to preserve as a post in our resource library for preservation in accessible format. Explicit permission pending.
Link to Original Article: https://nationalpost.com/sponsored/news-sponsored/mapping-the-future-of-hybrid-education?fbclid=IwAR2GZ7snsjG0kxPTV24L_VSp-YVSB5n_jzJbElUB7_XYr2EfuncusVn9ROw