Lower Bars, Accessible Menus: This Restaurant is Designed for People with Disabilities
By Rheana Murray | Today News, June 10, 2021
Contento, a new restaurant in New York City, was designed both by and for people with disabilities.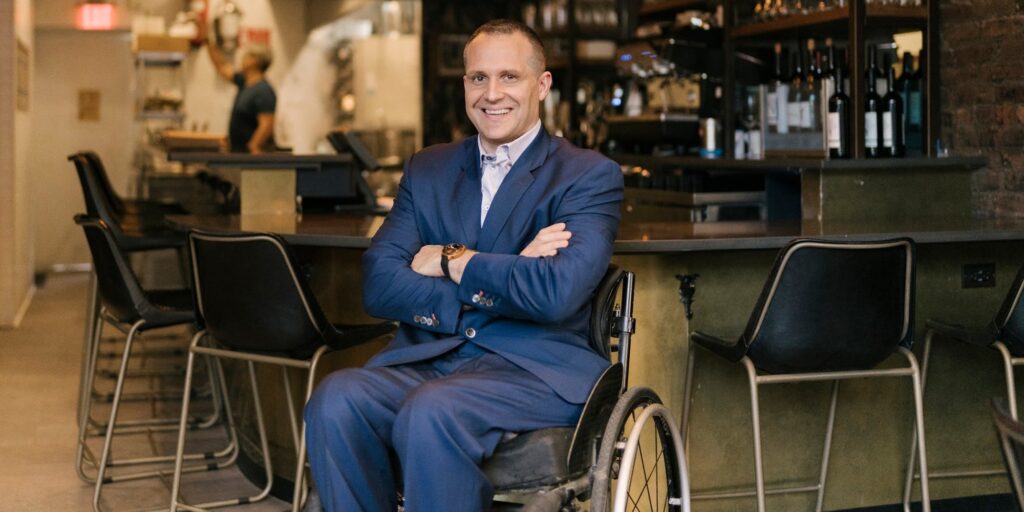 At Contento, a new restaurant in New York City, half the bar is low enough so that people in wheelchairs can come right up and order a drink, without the awkwardness of the bartender or the rest of their party having to look down at them.
"There's a power dynamic that's quite annoying," said the restaurant's beverage director, Yannick Benjamin, who uses a wheelchair, of typical bar setups. "I'm looking at you and I've got to strain my neck." But at his new bar, it's going to be different. "Now we're actually looking eye to eye at each other," he said.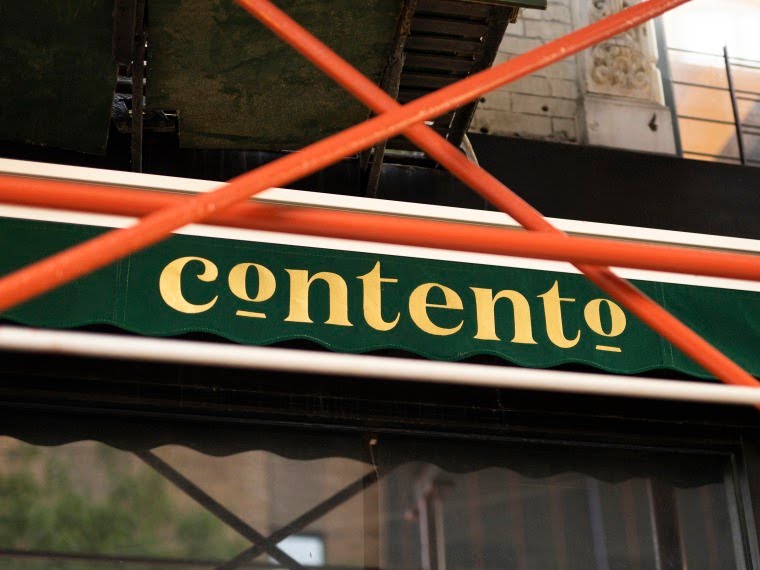 The restaurant, which opens in East Harlem on Thursday, was designed both by and for people with disabilities. (Benjamin's business partner, George Gallego, also uses a wheelchair.) The space between tables is wide enough to let wheelchairs pass through; there's a QR code on the menu that people with visual impairments can scan with their phones to have the menu read out loud to them; the bathroom is on the same floor as the restaurant instead of down a flight of stairs, for example.
"The key is that anyone who has a disability would be able to walk in here freely and comfortably," Benjamin told TODAY Food.
The idea was inspired by his own struggles navigating restaurants after getting in a car accident when he was 25 years old.
At the time, he was working as a sommelier at two high-end restaurants in New York City. One night, he was on his way home when he hydroplaned on the West Side Highway and crashed into a tree.
"I felt this incredible, weird feeling all throughout my lower body, almost this kind of magnetic pull — like when you're pulling open the refrigerator," said Benjamin, 43. "At that point, I tried to move and I was like, 'Oh my Lord, my legs are not moving.'"
Benjamin managed to pull himself out of the car and onto the wet ground, where he waited until help came.
"It was raining," he said. "It was cold rain. And I remember looking up, just exasperated and feeling defeated. And I knew at that moment that whatever happened to me was going to have serious ramifications."
He was left permanently paralyzed from the waist down.
Until that point, Benjamin's life had revolved around restaurants. His father and uncle both worked in restaurants. Being a server, and then a sommelier, was the only life he'd ever known — and it was one he chose early on.
"My guidance counselor was like, 'What? You want to be a waiter for the rest of your life?' She couldn't understand that," he said.
But after his accident, he quickly realized how difficult it would be to work in a restaurant in a wheelchair. He went on job interviews he was overqualified for and yet couldn't find a restaurant to take a chance on him.
He eventually took a job working for free at a wine store, mostly to keep his mind busy. He did sommelier competitions, and through one met someone who finally helped him find a job as a sommelier at an accessible restaurant in New York City. But throughout the years, Benjamin harbored a dream of having his own restaurant: a place where he and other people in wheelchairs and with disabilities could move around freely and without worry.
For people with disabilities, just the idea of going out to a restaurant can be anxiety-producing.
"If I call up a restaurant and ask if it's accessible and they say yes, then I get there and they've got to install a ramp and make a big deal out of it, or you need to be carried up, or they tell you the bathroom is accessible but then you get there and the bathroom has grab bars but maybe the actual doorway isn't wide enough (for a wheelchair)," he said. "That can be really deflating and incredibly embarrassing."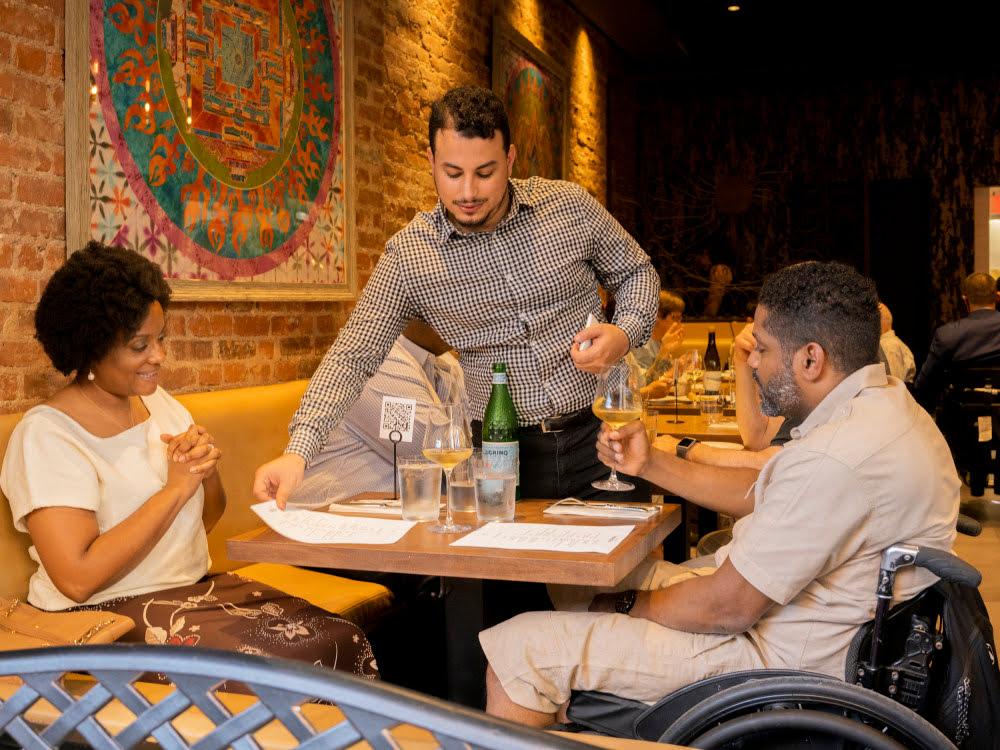 Or, in the case of people who are blind or have visual impairments, there might not be a code for the menu.
"Imagine being blind and you're on a date, meeting someone for the first time," Benjamin explained. "You want to come across as independent as possible. You want to show that person how good you are at navigating around, but they don't have (a menu code). Or you're trying to build a business relationship or close an account with someone, and you've got to ask them to read the menu to you."
Details such as QR codes that people can scan into an app that reads the text aloud are "small modifications that can go a long way that are simply not done," Benjamin said.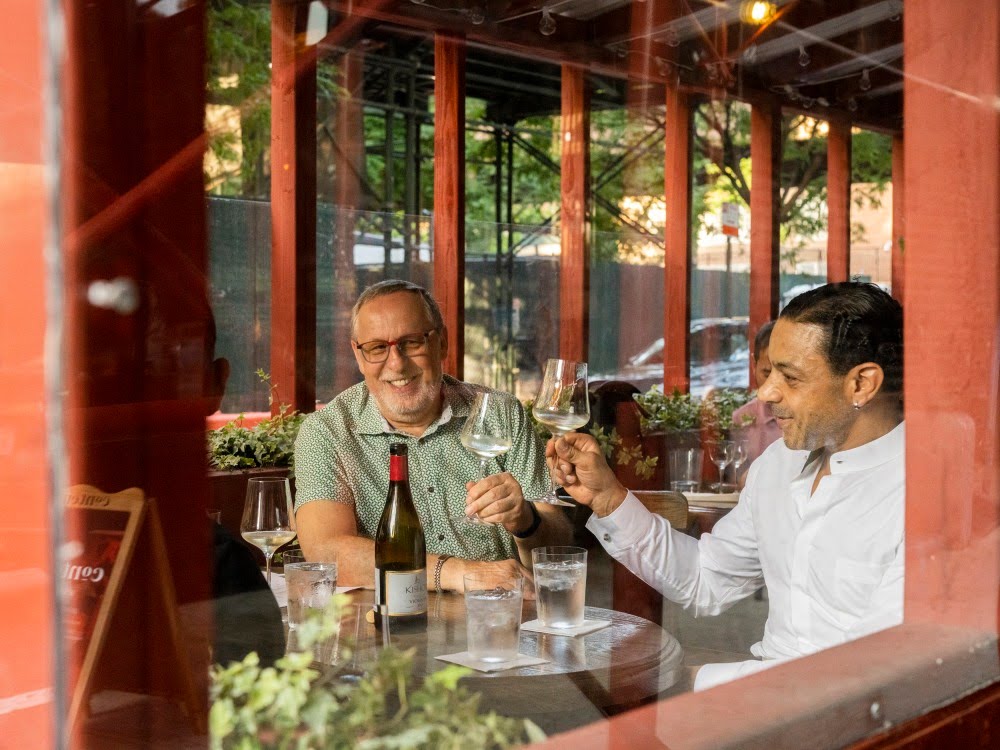 Contento, which Benjamin described as a casual place with food that has a Peruvian flair, hopes to change that. It's been more than three years since Gallego, one of Benjamin's mentors, found the perfect space for what would eventually become their restaurant. Now, the friends-turned-business-partners are finally ready to open to the public.
Benjamin knows the details they paid to accessibility are key, but he also hopes that their restaurant encourages people to reconsider the way they
treat people with disabilities
, too.
"Sometimes there's a lack of empathy," he said. "I always tell people that are in restaurants to please not rush people with disabilities, because they're constantly being rushed. And sometimes they work a little slower. It takes a little time for them to get ready. Give them a chance. You don't know what it took them to get to your restaurant, so show a little appreciation and show some patience."
About This Article:
A Life Worth Living has copied the content of this article under fair use in order to preserve as a post in our resource library for preservation in accessible format. Explicit permission pending.
Link to Original Article: https://www-today-com.cdn.ampproject.org/c/s/www.today.com/today/amp/tdna221137