Living life to its greatest potential despite a diagnosis of spinal muscular atrophy (SMA)
By Joanne Peters | National Post, August 19, 2022
More than ever, individuals with the severe neuromuscular disease are empowered to live actively and independently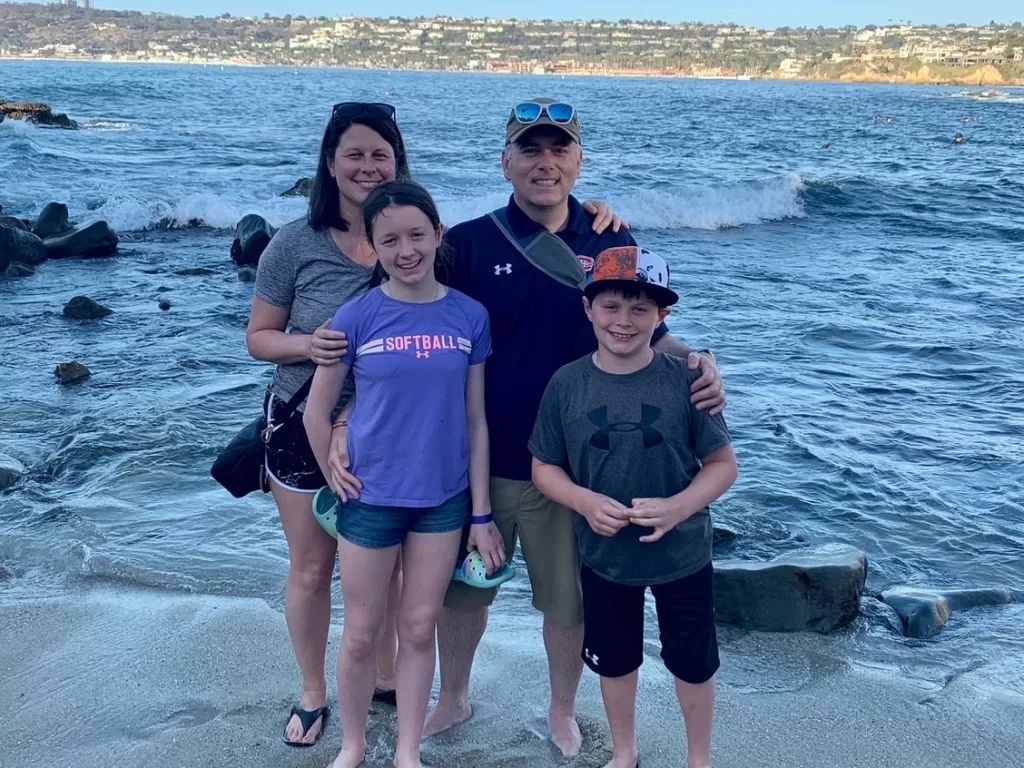 Nine-year-old Justin Dionne (bottom right) was diagnosed with SMA at age four but has been able to enjoy a full, active life that includes extracurricular sports and travelling with family.
"Lovable, laid-back, always smiling and physically active."
These are some of the phrases Janik Dionne uses to describe his nine-year-old son. Justin loves hanging out with his friends and playing hockey, lacrosse, football and competitive baseball in the family's hometown of Quispamsis, N.B. Justin, about to enter Grade 4, is just like any other youngster in many ways, save for one: He lives with Spinal Muscular Atrophy (SMA).  
The genetic disease is a rare neuromuscular disorder that affects babies, children and adults. SMA causes the motor neuron cells in the spinal cord to degenerate throughout patients' lives and impacts muscles throughout the body, leading to the progressive loss of abilities that include walking, swallowing and breathing.  
Justin was diagnosed with SMA when he was just four years old. Janik recalls how he and Justin's mom had started noticing subtle, early signs of the incurable illness.  
"He started falling for no reason," Janik says. "He had tremors in his hand and was having a hard time keeping up with friends when he rode his bike. Going up and down the stairs was difficult for him. Nobody knew what it was."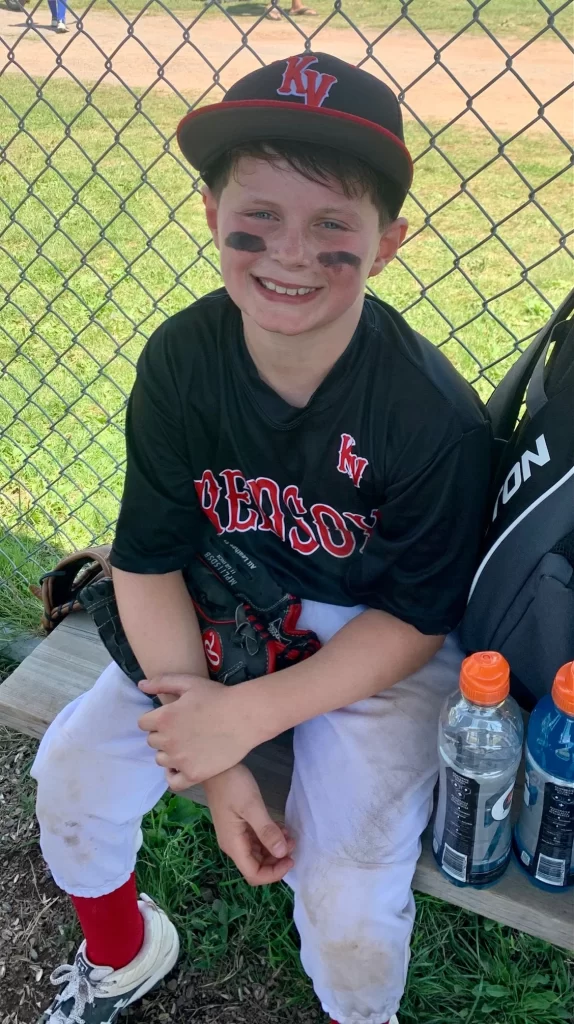 In addition to playing hockey, lacrosse and football, Justin also plays competitive baseball.
Finally, after months of doctors' visits and unanswered questions, genetic testing revealed the cause of Justin's symptoms. "We didn't know what SMA was, and we were bombarded by information thrown at us," Janik says. "We were in disarray."
The family moved swiftly to research the disease, educate themselves and connect with Canada's SMA community, and soon learned that treatment was available in Canada. Ever since he started treatment in 2018, Justin has been able to continue leading an active, fulfilling life. The family travels together whenever possible, and Justin attends summer camp, enjoys sports and bike riding, and has even tried cross-country skiing.
"It has been a complete game-changer," Janik says of Justin's treatment. "We keep him as active as he can be – we haven't seen a progression of the disease and are focusing on what he's able to do, not what he can't do. We ultimately want Justin to be fully independent when he grows up, get a good education, work and contribute to society, have a family and be happy and feel loved."
What concerns the family is what will happen when Justin becomes an adult. Outside of Quebec, most adult SMA patients in Canada remain without access to the approved treatments. Like so many families affected by SMA, the Dionnes have joined those working tirelessly to expand access for all Canadians living with the disease, regardless of their age or where they live.
"We're fighting for people that may not be able to fight for themselves," Janik says. "This is the toughest part: knowing that some patients are not being given access to treatment. One day our son will become an independent adult, and what will happen if his access is not approved? The diagnosis does not magically disappear when you grow up."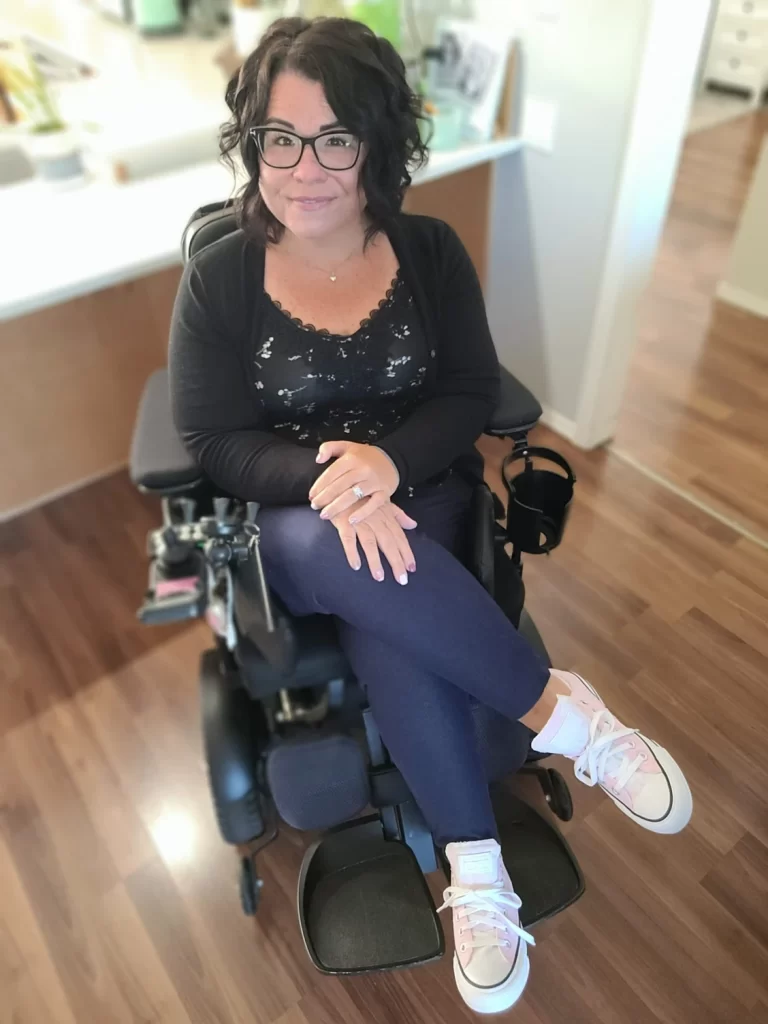 Since starting treatment for SMA, Desirée Parisien says she can do things now she hasn't been able to do for 25 years. "It's been nothing short of a miracle."
Just a few short years ago, an SMA diagnosis meant an early death or a lifetime of progressive loss of ability and quality of life. Today, treatment allows young patients like Justin to achieve more developmental milestones than ever before and has the potential for adults with the disease to preserve function and live life to the fullest.
Desirée Parisien is one such individual. Now 41, the Saskatoon resident was three years old when she was diagnosed with SMA. An avid birder like her mother, Desirée loves baking; she'll whip up everything from berry pies to cinnamon buns for her husband and daughter. She vividly recalls not having the muscle strength to open the oven door, one of many seemingly simple tasks the disease began to rob from her.
"Little things that most people take for granted, like being able to open the oven door, are huge in my world," Desirée says. "The disease progressed to the point where my hobbies were being taken away and I had to stop doing things I loved."
When she was growing up, Desirée resigned herself to the disease as she mourned the loss of one ability after another, including her ability to walk. Throughout the years her daily routine grew increasingly difficult, and she began to fear that a day could come when she would not be able to embrace and care for her family.
Since beginning treatment three years ago, Desirée has been able not only to bake once again, but also support herself to get into a seated and crawl position, as well as transfer back and forth between her bed and wheelchair. Desirée also recently joined a friend for frequent virtual exercise sessions from her wheelchair or on a floor mat, an example of an activity that was impossible before she began treatment. "The things I can do now that I haven't been able to do for 25 years have been nothing short of a miracle," she says.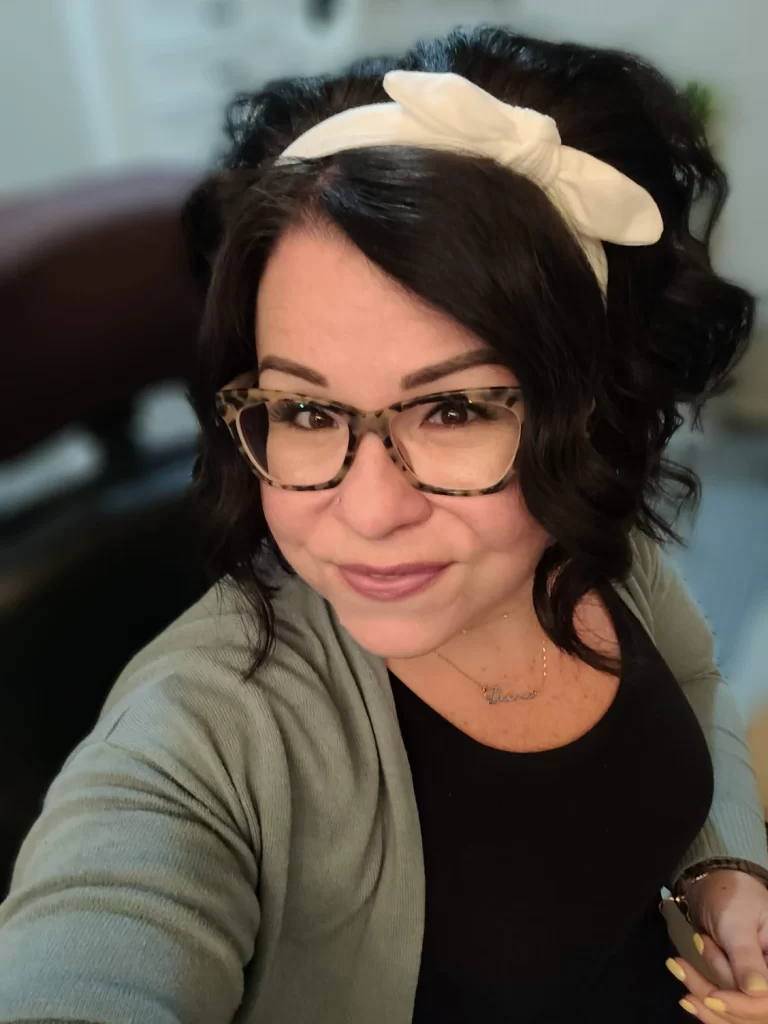 "SMA is progressive, and the adult population in our country doesn't have months or years to wait. We all need access to treatment, something to bring us all joy."
Like the Dionnes, Desirée is thrilled about the progress that patients have made over the years. But she also feels great empathy for the vast majority of adult SMA patients who are unable to access treatment. As a result, her accomplishments feel bittersweet: while Desirée is delighted about the positive effects she's seeing in her daily life, she also feels a certain guilt.
"Part of me is overjoyed, but our whole community has struggled and dealt with loss for so long. We all need access to treatment, something to bring us alljoy," Desirée says. "SMA is progressive. The adult population in our country doesn't have months or years to wait.
"Everyone is so deserving of treatment, regardless of their age."
This story was created by Content Works, Healthing.ca's commercial content division, on behalf of a Canadian healthcare company.
About This Article:
A Life Worth Living has copied the content of this article under fair use in order to preserve as a post in our resource library for preservation in accessible format. Explicit permission pending.
Link to Original Article: https://nationalpost.com/sponsored/health-sponsored/living-life-to-its-greatest-potential-despite-a-diagnosis-of-spinal-muscular-atrophy-sma