Leaders who revealed their disabilities found unexpected rewards — and so did their teams
By Vanessa Ho | Microsoft News, September 30, 2019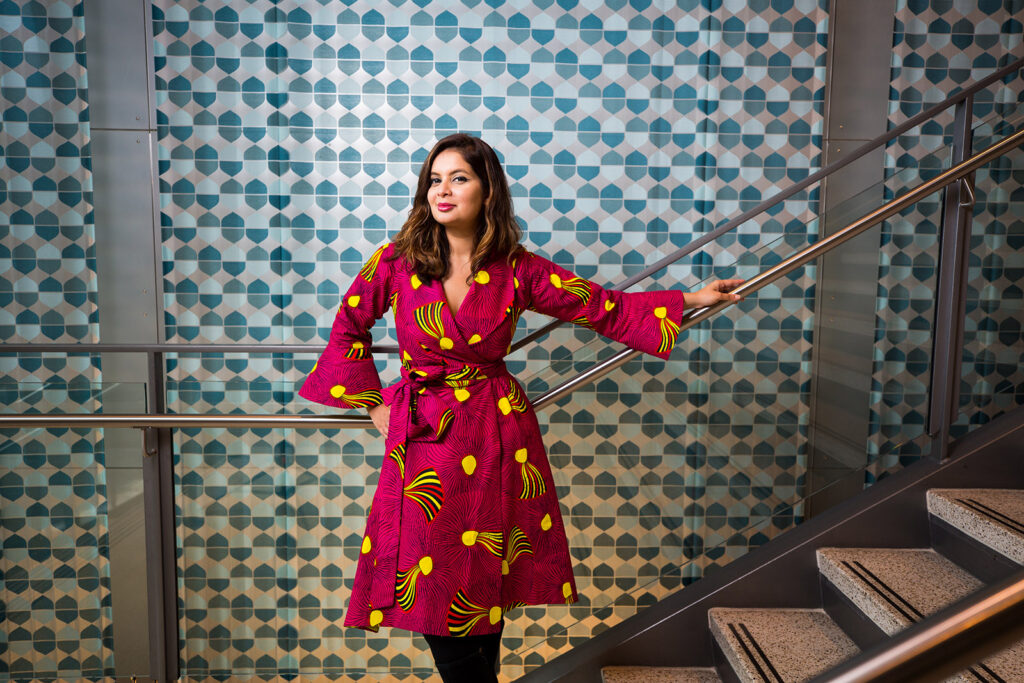 Dona Sarkar led the global Windows Insider Program. Craig Cincotta oversees communications for Microsoft Azure and Business Applications. Angela Mills manages a team working on an innovative cloud-gaming platform.
All three are respected, successful senior leaders at Microsoft, but they also have something else in common: a non-apparent disability they've chosen to talk about. They're among an estimated 1 billion people worldwide with a disability, many of whom have a disability that's not readily apparent.
Employees who share a hidden disability — always a personal choice — often find that it leads to more support and helps bring in diverse perspectives at work.
"The more we talk about disability, the more we create awareness and an open, inclusive work environment," says Meg O'Connell, president of Global Disability Inclusion, a consulting firm that helps companies with disability inclusion strategies.
She says most disabilities are acquired and more than 70 percent are estimated to be invisible, ranging from autism to learning disabilities to mental illness. That makes candid conversations about disability important for everyone.
"It helps people understand that disability does not mean incapable or unsuccessful," O'Connell says. Instead, disability is a strength that enriches an organization with unique skills and experiences, and openness about disability contributes to a strong, inclusive culture. Such workplaces inspire the best work from employees, she says, and can better serve a diverse range of customers.
"It creates an environment where people feel supported," O'Connell says. "Plenty of studies show that if you feel supported and can bring your 'whole self' to work, you're going to be more productive and engaged."
Microsoft has more than 20 resource groups for employees with disabilities, a robust autism hiring program and programs to share best practices with other companies on hiring, promoting, integrating and retaining employees with disabilities.
The main goal of this work is ensuring the company brings in people with disabilities — screening them in, not out — so every part of Microsoft can benefit from their expertise. The work also helps reduce the unemployment rate of people with disabilities, which is twice the rate of people without disabilities in the U.S.
"We have a mission to empower every person in every organization on the planet to achieve more," says Mary Bellard, senior accessibility architect at Microsoft. "So we need a workforce that reflects the diversity of everyone using our technology, and that includes people with disabilities."
Much of the company's inclusiveness stems from employees like Sarkar, Cincotta and Mills, who have shared their disabilities to help others understand different perspectives and say they've benefited in big and sometimes unexpected ways. In honor of National Disability Employment Awareness Month this October, here are their stories
Lead image: Dona Sarkar, photographed at Microsoft in Redmond, Washington. (Photo by Dan DeLong)
Editor's note: This story was updated Oct. 7, 2019, to reflect Dona Sarkar's new role and title.
About This Article:
A Life Worth Living has copied the content of this article under fair use in order to preserve as a post in our resource library for preservation in accessible format. Explicit permission pending.
Link to Original Article: https://news.microsoft.com/features/leaders-who-revealed-disabilities-found-unexpected-rewards/