How three young disabled people dealt with bullies
By Emma Tracey | BBC News, November 20, 2014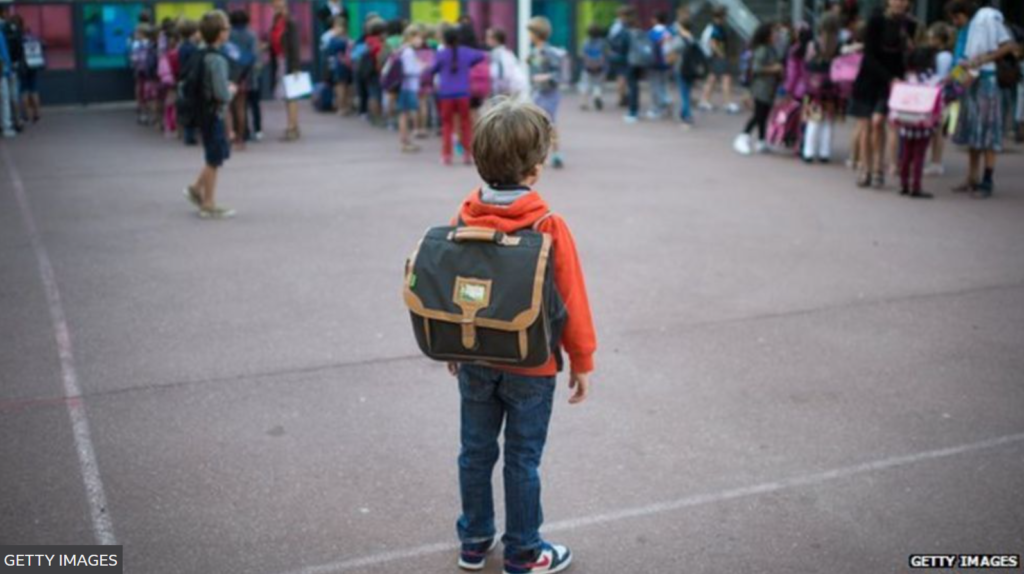 Research shows disabled children are much more likely to be bullied. Three young people who were once victimized tell their stories and share tips on tackling the problem.
This year's Anti Bullying Week has been asking schools to give particular attention to children with disabilities or special educational needs. The organization behind the campaign, the Anti-Bullying Alliance (ABA), has published new research on attitudes to disablist language this week and cites other recent research which shows eight out of 10 children with learning disabilities have been bullied, and that disabled children at primary school are 50% more likely to be victimized.
Rebecca, Maxine and Ammaar were at the receiving end of bullying. They explain how they got through it in the hope that their stories will help those having trouble now.
'Speak up'
More than 90% of parents of children with Asperger Syndrome told the ABA that their child had been bullied in the past 12 months. Rebecca Parkin is 17 and has the condition. She was bullied regularly from the age of six until recently, when becoming a campaigning voice for others in her situation boosted her confidence. Rebecca says she was an "easy victim" for bullies. "I rarely spoke to anyone. I was really shy and kept to myself, even saying hello to someone was really difficult for me," she says.
The problems began in primary school, where she was called names and excluded from friendship groups, but she describes high school as "a living hell". "I was called fat, crazy, weird, stupid, ugly. When I was about 12 a gang of 16-year-olds came up to me in a park and tried setting my hair on fire. In school I got hit and tripped up, I had food and water thrown on me. One day a boy cornered me and said he was going to find me after school and kill me. I also got abuse online and someone set up a fake account on YouTube in my name so people could leave nasty comments on my videos."
Rebecca was so badly affected that she began self-harming and needed help from mental health services. Things only changed for the teenager when she managed to speak up about what was happening to her. She says that she bugged teachers "until they did something about it" and that helping others in the same situation taught her that "you need to speak up so things will change".
"I know it's hard but if you can't vocalise what's wrong, write it down or draw it," says Rebecca. "Do whatever you can to show how you are feeling and what is going on."
'Take precautions'
Maxine Young is 22 and acquired a learning disability as the result of a brain tumour at the age of three.
"He called me brain tumour kid," says Maxine Young, referring to one boy who bullied her. She was consistently called names and teased about her size and appearance throughout primary and secondary schools, and then at college. Telling teachers led to bullies getting temporary exclusions from school, but the bullying only stopped completely when Maxine was physically assaulted at a bus station, and went to the police. The attacker got a two-year suspended sentence and was ordered to pay compensation. This, coupled with how seriously the police took her situation, has helped her grow in confidence. Maxine has now developed strategies to avoid being targeted in the future.
"If I do get bullied now, I say to them, why are you doing this? What's the point in bullying people when you won't get anything from it? I carry a personal alarm with me in case I do get assaulted again," says Maxine, who has also received self-defence coaching from the police.
Maxine now helps Mencap to give anti-bullying training to parents and careers of people with learning disabilities .
Mencap are keen to stress that Maxine's story is an exception to the rule. The charity says that in the last two years there were 124,000 disability hate crimes, but only 3% of these were recorded by the police, and only 1% resulted in prosecutions.
'Don't believe them'
Ammaar Hussein is 16 and has been a victim of bullying in the past because of his deafness. He recently made a video for the National Deaf Children's Society (NDCS) giving tips for ways to tackle bullies. One tip he offers is, "Don't believe the bullies".
They would "speak very slowly, stretching their mouth and making fun of me" says Ammaar. It reached the stage where the bullies' words affected how he went about his daily life. "I kept thinking that I couldn't communicate properly and that people wouldn't understand me if I tried. I felt embarrassed.
"One boy called me a robot because I was wearing my hearing aids," he continues. "I felt really annoyed and ignored him but I kept thinking 'Do I really look so different?'"
He says his biggest mistake was to listen to what bullies told him. "I did not realize that they were trying to ruin my confidence," he says. "Remember, bullying is never your fault."
Ammaar is now an anti-bullying ambassador at his school and he helps other deaf young people who are being targeted because they can't hear.
About This Article:
A Life Worth Living has copied the content of this article under fair use in order to preserve as a post in our resource library for preservation in accessible format.  Explicit permission pending.
Link to Original Article: https://www.bbc.com/news/blogs-ouch-30111911