How many people with disabilities does your firm currently employ?
By Ben Thompson | The HR Director, August 29, 2021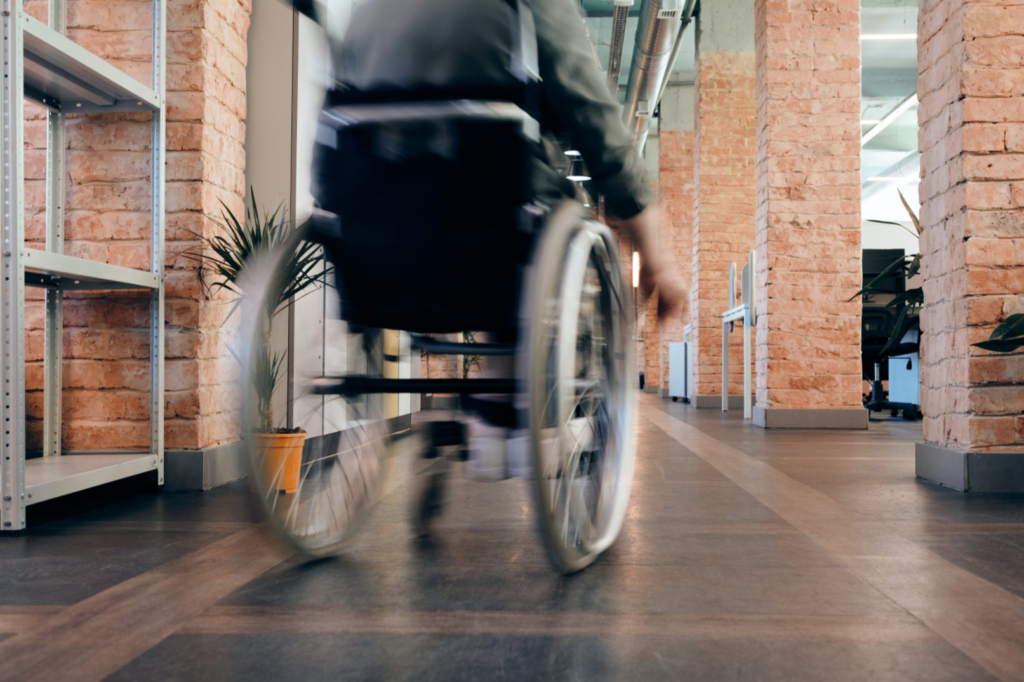 Recent headlines have reported that there are many people with disabilities still experiencing difficulties within their place of work, from recruitment right through to their employee experience.
The research also highlights that the unemployment rate of people with disabilities is double that of people without disabilities and as a result, a higher proportion of the community with disabilities are turning to entrepreneurship and self-employment than the non-disabled community.
Employees with intellectual and physical disabilities can often be left out of diversity and inclusion discussion, and according to the Return on Disability Group, only 4% of companies that claim to prioritise diversity consider disability in their initiatives.
Employers can do many things to take action and make the workplace more welcoming and inclusive to people with disabilities. Employers need to start by asking some tough questions about their business:
How many people with disabilities do you currently employ?
Are most of your employees with a disability in entry level positions? Are they receiving fair opportunities for growth?
What is the retention rate of your employees with disabilities?
Is there pay parity between staff members in the same position?
Once you have looked at the data, consider putting some targets in place around all of these areas, and hold senior staff members accountable for reaching these targets.
CEO and co-founder, Ben Thompson, comments: "By removing the barriers to employment and the requirement for everyone to travel into one dedicated office every day of the working week, we can increase accessibility to employment for those living with a disability."
"Many may not have heard about International Disability Awareness Day but it is an opportunity for employers to take a deeper look at the well-being of staff members with disabilities. It is a time to encourage a stand against stigmas and for employers to help ensure that they are welcoming and inclusive to people with disabilities."
How to create an Inclusive Workplace
1. Practice diverse and inclusive leadership
Inclusive leaders are those who consistently create a safe and welcoming environment for their teams. Here employees feel capable of expressing themselves freely without judgement. Inclusive leadership celebrates differences and acknowledges how each person's unique background has its strengths within a team setting. By creating a safe space for teams to challenge existing assumptions, inclusive leaders allow for innovative thinking to flourish.
How your executive team is structured speaks volumes about your company culture. Having heterogenous senior management who are actively involved across the business allows your employees and customers to feel as though their differences are equally represented.
It's important for leaders from minority backgrounds to also feel heard and acknowledged by their team members. Leaders should never have to comprise their authenticity to lead effectively.
2. Invest in diversity and inclusion training
You want your employees to put their best foot forward, to feel like they're actively engaged in their work and comfortable in their working environment. Investing in D&I training means overcoming stereotypes and breaking down behaviour that is counterproductive towards building an inclusive workplace culture. D&I training focuses on respecting every person's unique experience and understanding the value of diverse ways of thinking.
Fostering an inclusive workplace is an evolving process requiring consistent investment across all levels of an organisation. Your business' D&I training, goals and strategies must continue to develop to reflect the ever-changing needs of your workforce and customer base.
When looking at the bigger D&I picture, inclusive cultures contribute to your business' overall success. To create a culture where each employee feels valued and respected requires additional investment beyond recruiting diverse talent. If your employees have to mask their authentic selves at work because they feel unseen or unsafe, this can create a flow-on effect that impacts retention, engagement and overall productivity levels.
If you want to leverage your team's differences and make the most out of their unique backgrounds, ideas and opinions, it's time to learn how to foster an inclusive culture. To help you get started, here are seven ways to foster an inclusive workplace culture:
3. Use inclusive language
Inclusive language focuses on words which avoid biases, expressions or slang that discriminates against certain groups or persons based on their individual qualities. By encouraging the use of inclusive language and implementing it into workplace policies, you can resonate with each employee and prevent feelings of exclusion.
This also includes rewriting job descriptions. Leaders and managers must ensure any offensive language used by a group or individual towards another is unacceptable and will be dealt with accordingly.
Inclusive language is a surefire way to make people feel more comfortable at work. Let's not forget, when employees feel like they belong, it has been proven to increase retention rates and customer satisfaction. Not to mention you can bank on creating a more psychologically safe work environment, facilitating higher levels of innovation and employee engagement.
About This Article:
A Life Worth Living has copied the content of this article under fair use in order to preserve as a post in our resource library for preservation in accessible format. Explicit permission pending.
Link to Original Article: https://www.thehrdirector.com/features/diversity-and-equality/employment-hero-urges-employers-to-support-staff-with-disabilities/