Five ways to make society more inclusive
By Rebecca Saloustros | Rick Hansen Foundation, September 25, 2017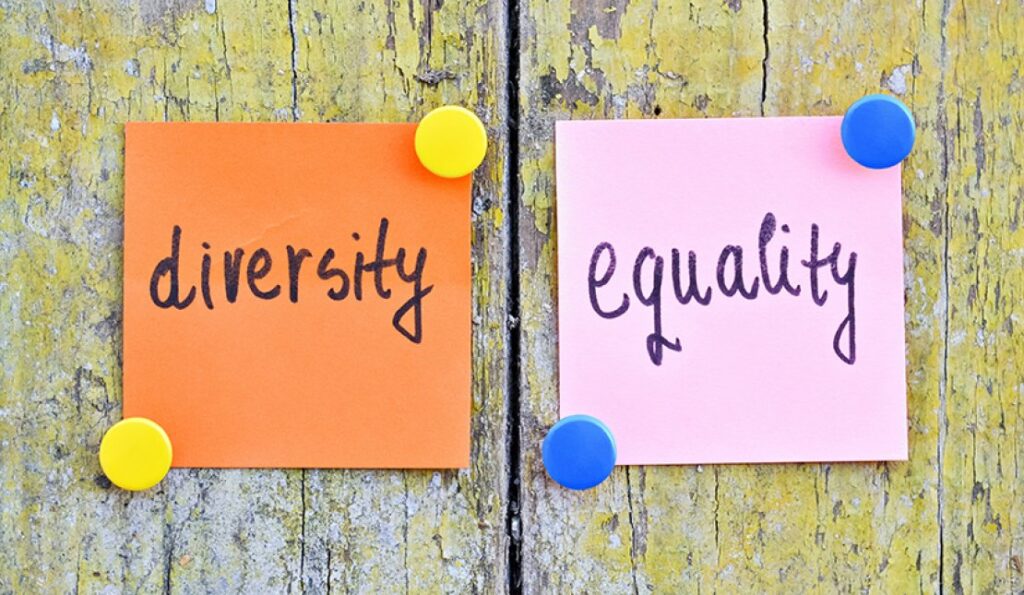 What can be done to make our society and world a more inclusive place? Here are five ways.
1. Create inclusive classrooms
As a former high school and adult education teacher, I taught classes in which students with physical disabilities were fully integrated so I know that it's possible to help students who have hearing or visual disabilities or those who use wheelchair to thrive in a "regular" classroom environment. One of the ways to do this is to present classroom instructions in more than one format. For example, I would often begin a teaching session with a day plan, outlining the day's topics and activities. I wrote the plan on the board, as well as read it slowly and clearly at the start of classes. It is also generally good practice to encourage all students to ask questions, and ask them to summarize instructions in their own words to ensure that they understand what has been presented.
Students benefit from peer assistance, as well as teacher instruction, so it may be helpful to pair students up during classroom work. For a student who is hard of hearing, for example, a classmate can act as a note taker during any lectures. Students who have low vision benefit from sitting near the front of the classroom where it is easier to see the board. The classroom seating should also be arranged so that students with mobility disabilities can move around unhindered by barriers. For more tips, read our blog post on how to create inclusive schools.
2. Design accessible communities
As our population ages, and more people face the prospect of living life with mobility, vision or hearing disabilities, it makes sense that our communities be fully accessible. New public buildings and personal dwellings are being planned daily, but is making those buildings barrier-free part of the design process? It's time to get out of the mindset of making separate accessible entrances for people with physical disabilities. Instead, all entrances should be accessible to all.
Canada is known for its natural beauty and everyone should be able to see it, regardless of age and ability. The good news is that an increasing number of parks are becoming accessible gathering places. For example, Naikoon Provincial Park in Haida Gwaii has extended its boardwalks so its forests and shores are wheelchair accessible, included braille on its interpretive panels, and created a talking welcome sign. The area can also be explored virtually on the park's full-interactive site.
3. Make workplaces inclusive
Some employers may be reluctant to hire individuals with disabilities because they are afraid it will be expensive to alter the workplace to accommodate them. This fear is often unfounded because workplace accommodations for people with disabilities aren't necessarily costly. It could be as simple as using higher wattage light bulbs, allowing for more space between desks, printing signs in a larger font size, etc. The only way to know for sure, however, is to discuss the employee's needs with him or her, and maintain an open communication about those needs during the term of employment. It may also be possible for an employer to get government-funded assistance for any necessary modifications to the workplace.
Some employers might also be hesitant about hiring people with disabilities because they fear they won't be as productive as able-bodied employees, or be able to work without supervision. By allowing fear to affect their hiring decisions, employers are bypassing qualified people who could do an excellent job if given the chance. It's important that managers base their decisions on education and understanding, rather than assumptions and stereotypes about what a person with a disability can or can't do.
A good read for organizations is The road to inclusion: Integrating people with disabilities into the workplace by Deloitte.
4. Increase disability representation and leadership in media, politics and business
Movies and TV shows have focused on people with disabilities for decades. Audrey Hepburn played a blind woman outwitting thieves in 1967's Wait Until Dark. Hugh Laurie's character in eight seasons of House walked with a cane. Yet, neither of these actors, as well as many others, have actually had the disability they are depicting. What needs to happen is that more performers with disabilities are given the opportunity to star in both stage and screen productions. Actors like Marlee Matlin and Orlando Jones spoke about this problem at the 2016 Disability Inclusion Roundtable in Beverly Hills.
People with disabilities are underrepresented in government. New Brunswick University Professor Mario Levesque found that very few individuals with physical challenges seek out public office. He "sent out a voluntary survey to the presidents and in some cases the leaders of 42 provincial political parties across Canada asking them how many of their members and candidates had a disability. Twenty-four per cent of them responded, [and] out of a possible 2,084 candidates over the last three elections in each province, 20 of them had a disability according to the survey respondents — roughly 0.01 per cent." Such a small number of individuals with disabilities in politics means that almost 20% of Canadians don't see themselves represented by leaders who face the same challenges they do.
Having people with disabilities in business leadership positions is also critical to understanding disability, changing stereotypes, and making progressive changes in the business world. A great example of this is at Ernst & Young. Arthur Young, its founder, was a trained lawyer, but he was also deaf and had low vision and wasn't able to comfortably practice law. What did he do? He changed his career path to focus on finance and founded the accounting firm Ernst & Young (EY). Young's disability created an opportunity to be innovative and entrepreneurial, and in doing so, he built one of the largest professional services firms in the world that's committed to raising awareness, promoting understanding, and building a diverse and inclusive workplace that hires and develops people with all abilities to achieve amazing business results.
5. Actively engage with your community members with disabilities
Accessible and inclusive communities have so many benefits. To create truly inclusive communities, we simply need to get to know one another. That begins with the youngest members of our society: children. It's important to encourage kids to learn and play with all their peers at school. Someone's mobility device shouldn't be a barrier to play or friendships.
In our communities and workplaces, adults also need to get to know their neighbors and coworkers who have physical challenges. Ask them what barriers to inclusion they notice within the community. Then, see if there are ways to make public spaces and the workplace more accessible and inclusive.
Which one of these tips will you use to improve inclusion in your community? Tell us at info@rickhansen.com.
About This Article:
A Life Worth Living has copied the content of this article under fair use in order to preserve as a post in our resource library for preservation in accessible format. Explicit permission pending.
Link to Original Article: https://www.rickhansen.com/news-stories/blog/five-ways-make-society-more-inclusive