Doing More For People With Disabilities Is Doing More For Canadians
By Dr. Marie Bountrogianni | Huffington Post, August 11, 2017
People with disabilities still make up a disproportionate number of professionals working in jobs that are below their skills level.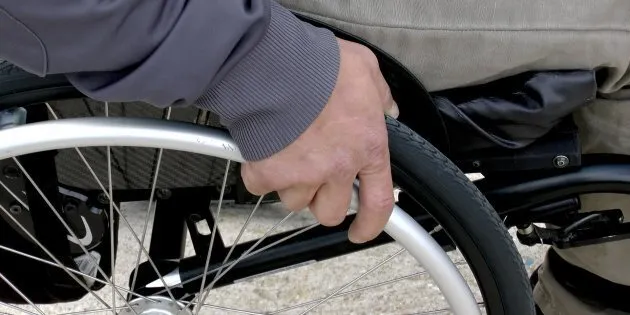 Most of us take for granted the ability to easily perform daily activities or engage in social interactions. We do not wake up each morning with debilitating pain, or require the assistance of a guide dog to leave our homes. For the over 3.8 million Canadians living with a chronic health condition or health-related problem, however, performing what some might consider routine tasks can be a serious challenge.
Statistics Canada reports that as of 2012, 14 per cent of the country's population is living with a disability. Take a moment to put a face to this number. These are our parents, our sons and daughters, our friends. As a country that takes great pride in being inclusive and kind, it is time we do more for people with disabilities.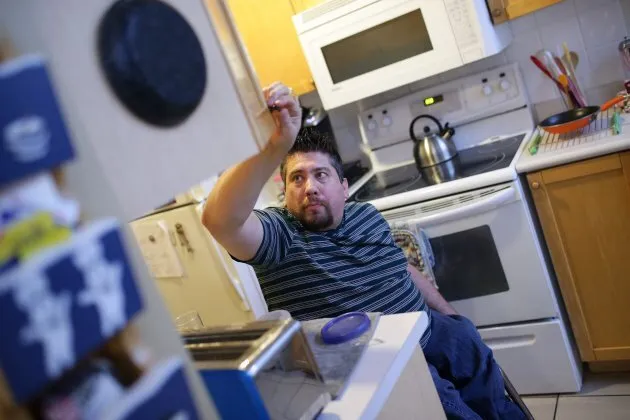 People with disabilities still make up a disproportionate number of professionals working in jobs that are below their skills level. This is called mal-employment. Moreover, the Canadian Survey on Disability reports that the unemployment rate for people with disabilities in Ontario is 16 per cent. Hoping to improve these numbers, Ontario just unveiled a strategy called Access Talent which asks employers with more than 20 staff members to hire at least one person with a disability.
Meanwhile, DiverseCity onBoard is helping place qualified candidates from underrepresented groups on the boards of governance of Canada's not-for-profit organizations. The program recently became AODA compliant. In my opinion, serving on a board is an invaluable opportunity to ladder one's leadership skills.
Why wait to do the right thing?
During the time I was consulting for the AODA, there was one interaction in particular that really resonated with me. Following a meeting, a senior executive approached me to confess, "Minister — as a businessman, you are scaring me. But as a father of a girl with a disability, you are not moving fast enough." His words really pulled at my heartstrings. Making our businesses accessible is not only the smart thing to do, it is the right thing. We are all affected by disability.
Carla Qualtrough, Federal Minister of Sport and Persons with Disabilities, is currently working to develop national accessibility legislation. Visually impaired since birth, Minister Qualtrough travelled the country earlier this year consulting Canadians on accessibility. Her goal is to have legislation ready to present in the House of Commons next spring. I have a great deal of admiration for the minister and the progress she has made.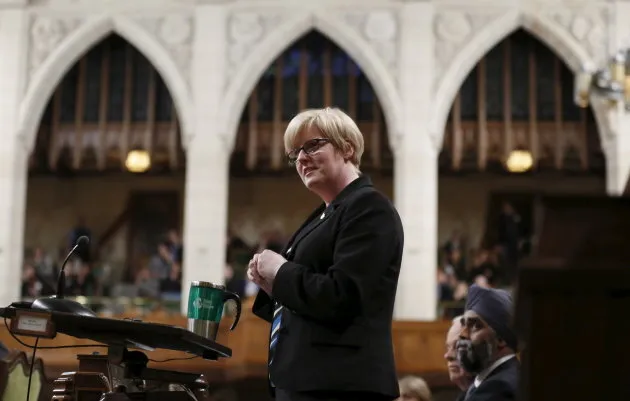 I recently visited the offices of The Ability Project at NYU where they support research and innovative projects that make use of technology to create services and products for people with disabilities. Back in Canada, Mayan Ziv used crowdsourcing to fund the development of an app called Access Now. Incubated at Ryerson University's Digital Media Zone, the app helps people with disabilities identify local accessible businesses. And Canada's favourite coffee chain, Tim Horton's, has shown their commitment to accessibility by supporting multiple initiatives such as the eSSENTIAL Accessibility tool for their website.
Of course, change will not happen overnight. There is still a lot of work to be done. Activism needs to continue, and compliance with the law needs to be enforced. However, what business owners sometimes do not consider is that people with disabilities are a potential revenue source. Money spent on renovations or development would be paid back tenfold if these clientele are treated equally and with respect. They will be loyal customers for life. So why wait to do the right thing?
About This Article:
A Life Worth Living has copied the content of this article under fair use in order to preserve as a post in our resource library for preservation in accessible format. Explicit permission pending.
Link to Original Article: https://www.huffingtonpost.ca/dr-marie-bountrogianni/doing-more-for-people-with-disabilities-is-doing-more-for-canadi_a_23074618/