Colorado state park celebrates milestone of accessibility with track chairs
By Seth Boster | Gazette, October 18, 2021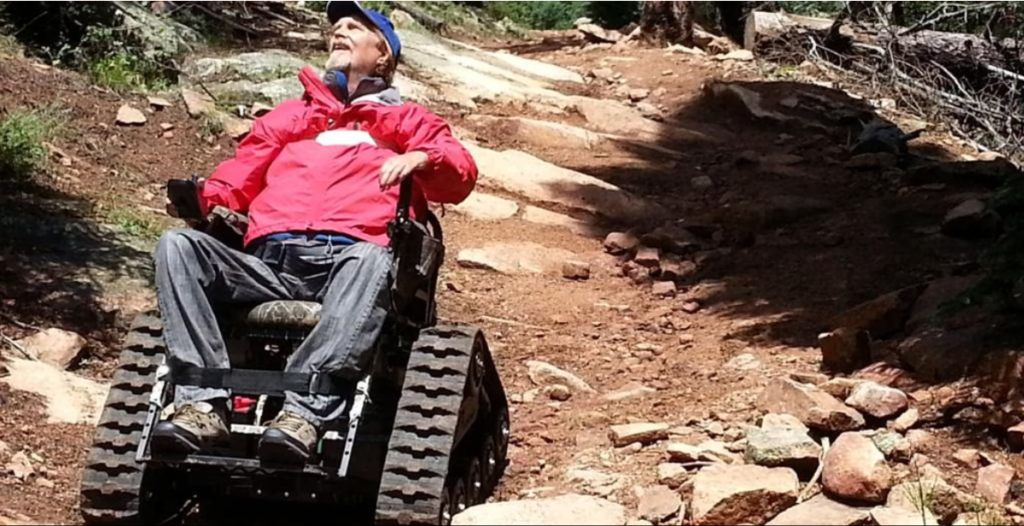 Staunton State Park is celebrating a milestone in its mission to send people with disabilities around the mountains southwest of Denver.
This month, the park announced its 1,000th trip in a motorized wheelchair with tank-like treads built to navigate rough terrain.
Since nonprofit Friends of Staunton State Park bought the preserve's first tracked chair in 2016, people as young as 2 and old as 90 have explored trails they otherwise couldn't, according to a news release. Visitors have reportedly come as far as London to take advantage of the technology affording them the spoils of Colorado nature.
In the release, the track chair program's manager, Natalie Bostow, recalled fathers exploring with daughters for the first time, families exploring with grandparents for the last time and others enjoying rain drops and sitting by a stream for hours. Many have shed "happy tears," Bostow said.
"This program is more impactful than I think any of us could have imagined," she said.
It was inspired by Mark Madsen.
Before a car crash paralyzed him from the waist down, he regularly hiked the area that became Staunton State Park. He did so again thanks to a track chair donated to him by a rehab center.
Madsen died in 2015.
"I think he would be really, really pleased with this as his legacy," his sister, Marie Hensick, told The Gazette after Staunton's track chair program launched five years ago.
Now the park offers four of the vehicles that can be reserved. Staff and volunteers accompany riders on tours. The program has expanded to Barr Lake State Park, which had a fleet of two chairs this summer.
Colorado Parks and Wildlife has said it's looking to bring tracked chairs to other state parks.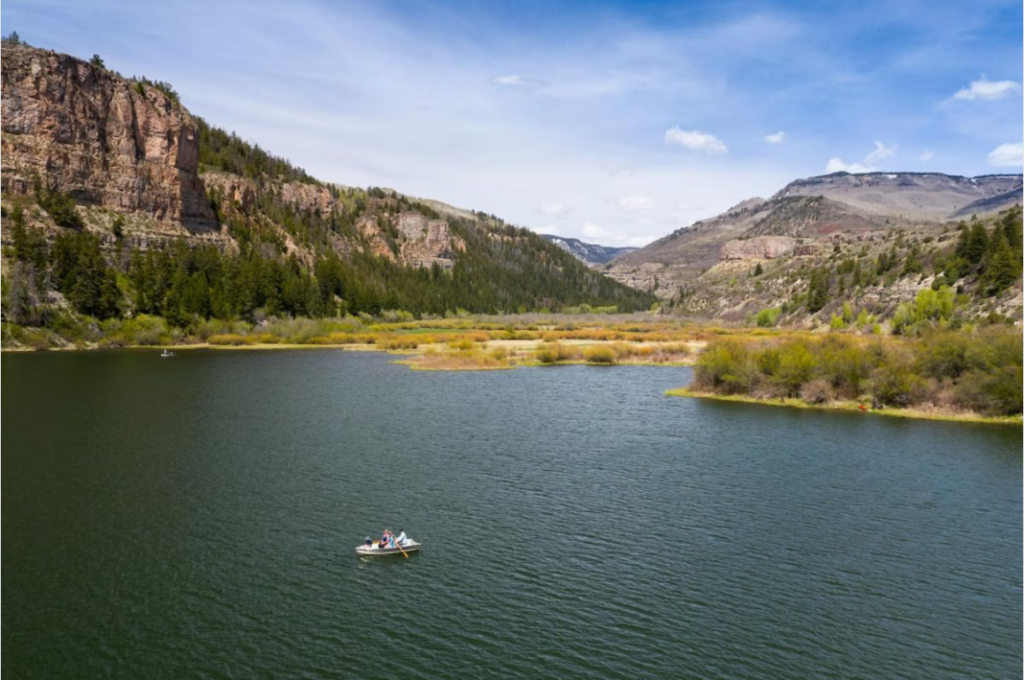 Year after quarry bought for return to Waldo Canyon, reclamation yet to begin another change to Manitou Incline reservation system southern Colorado's notorious tarantula migration is all about looking for love longterm change for access to North Cheyenne Cañon Park in Colorado Springs.
About This Article:
A Life Worth Living has copied the content of this article under fair use in order to preserve as a post in our resource library for preservation in accessible format. Explicit permission pending.
Link to Original Article: https://gazette-com.cdn.ampproject.org/c/s/gazette.com/premium/colorado-state-park-celebrates-milestone-of-accessibility-with-track-chairs/article_fe3dc624-1599-11ec-a47c-dbe2575e9b3e.amp.html