Climate change: Why are disabled people so affected by the climate crisis?
By Keiligh Baker | BBC News, November 4, 2021
Israeli minister Karine Elharrar made headlines around the world when it emerged she couldn't attend the COP26 summit on Monday because it wasn't wheelchair-accessible.
For many disabled people, it was a reflection of the way they often feel ignored or left out of conversations about climate change.
Yet disabled people are among those most "adversely affected in an emergency", according to the United Nations Human Rights Council. And those emergencies – from wildfires to flooding – are likely to become more frequent because of the climate crisis.
So why are disabled people so affected by climate change and what can we do about it?
Heatstroke and dehydration
In July 2018, a heatwave hit Montreal, Canada. Temperatures soared to 35.5C (95.9F) for days. Hospitals became busy with those experiencing the effects of heat and 61 people died. A quarter of those had schizophrenia.
"That's 500 times their share of the population," says Prof Sébastien Jodoin, a climate change specialist from McGill University, who has multiple sclerosis and studies the relationship between human rights, disability and the climate crisis.
Many people with schizophrenia take anti-psychotic medication to treat their symptoms. It can make patients less tolerant to heat, increasing the risk of heatstroke and severe dehydration, which can prove fatal.
"People who live with schizophrenia tend to have less of a social network, they tend to be more poor,"

– Sébastien Jodoin
Professor Jodoin says it's the lack of communication between authorities and at-risk communities that exacerbates these situations.
"People who live with schizophrenia tend to have less of a social network, they tend to be more poor," he says. "These are the underlying effects of how disability will increase vulnerability or engender vulnerability, to climate change."
Climate change increases the risk of the hot, dry weather, which is likely to lead to more heatwaves and fuel wildfires. A warming atmosphere also makes extreme rainfall and flooding more likely.
Professor Jodoin says what happened in Montreal is a snapshot of what is to come.
Heatwaves, hurricanes and sea levels – what's climate change got to do with disability? Listen to the BBC Ouch podcast presented by Keiligh Baker
In 2019, California was hit with a series of outages as companies shut down power to prevent wildfires spreading. Gerald Niimi, from Santa Rosa in North California, had managed a chronic lung disease for years and relied on an oxygen ventilator to help him breathe.
But when the power-outage hit, his ventilator stopped. He and his wife fled their home and desperately searched for a working vent, but failed. Gerald died two days later.
Energy supplier Pacific Gas & Electric later admitted it had failed to notify thousands of customers, including hundreds with medical conditions, before shutting off their power.
During the wildfires, some disabled Californians had difficulty fleeing their homes. Those who were able to escape found many of the emergency centres providing water, bathrooms and a safe space, were not accessible.
Floods and rubber dinghies
This summer, 12 disabled care home residents in the town of Sinzig, in Germany, died when sudden flooding hit – they had been unable to evacuate. The floods have been linked to climate change by scientists and politicians.
Dr Charles Williams, a climate scientist and research fellow at the University of Bristol, has spinal muscular atrophy (SMA). "As a wheelchair-user, I would not be able to get into a rubber dinghy to be evacuated," he says.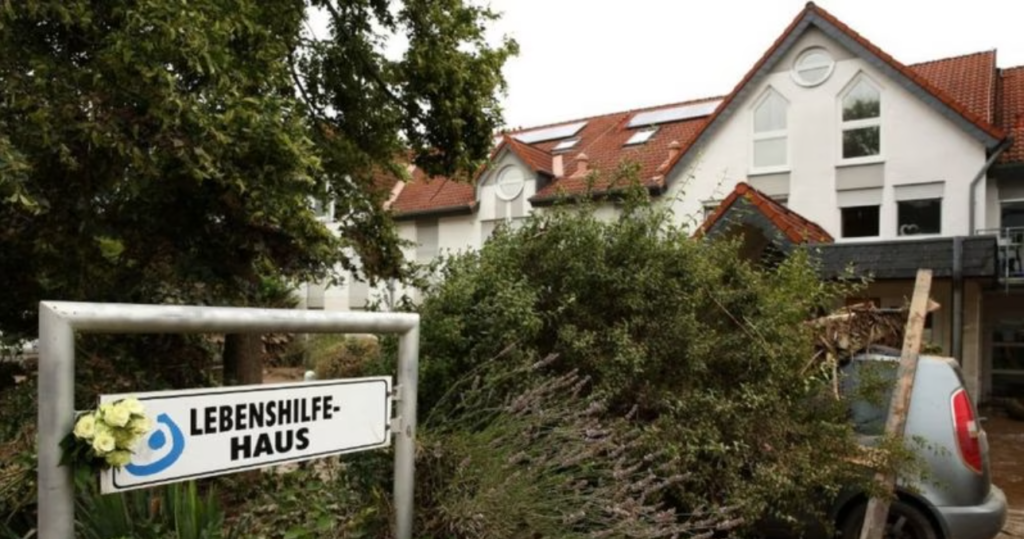 Similar stories emerged after Hurricane Katrina hit New Orleans in 2005, causing serious flooding. A report, by the US-based National Council on Disabilities, found disabled people struggled to access support.
Most evacuation busses did not have wheelchair lifts, many of the emergency shelters were inaccessible and people with visual and hearing impairments were unable to obtain local safety information.
Andy Greene, from Disabled People Against Cuts (DPAC), believes disabled people need to be more involved in climate change discussions – particularly when new laws are brought in.
He says governments often overlook the impact of legislation on those who are disabled, pointing to the crackdown on plastic straws as one example.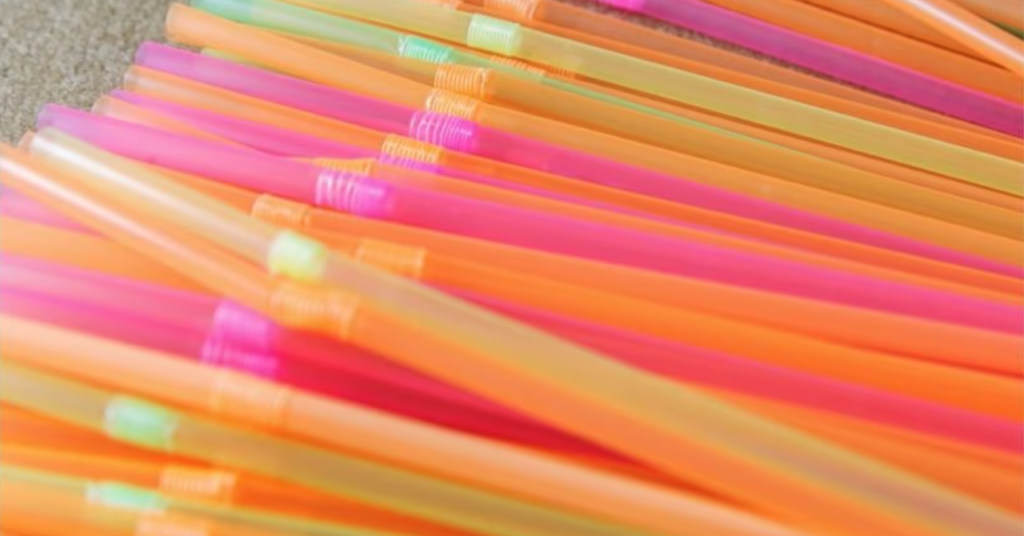 The new law included an exemption for those who need to use plastic straws for medical reasons, but Mr Greene says many disabled people were still adversely affected as they rely on the availability of plastic straws to drink independently.
Replacements like metal or pasta straws are hard and can cause damage if, for instance, the person using them were to slip or spasm while drinking. And paper straws tend to collapse. That's why bendable plastic is important for those who can't pick up a cup.
"Disabled people [who use straws] are a very small group, but this ban has a real impact on them – while having a minimal actual real impact on the structural effects of climate change and global warming," he says.
He believes it's another example of disabled people being forgotten and left behind.
The term "eco-ableism" is now being used to describe this sort of discrimination. It refers to the failure of decision-makers and activists to consider that some environmental actions make life more difficult for disabled people – such as removing disabled parking bays to make way for cycle lanes.
What next?
At COP26, some side events will specifically explore disability and climate change. One event will look at inclusive designs for climate resilient cities, while another will highlight the impact of climate change on the health of disabled people.
Prof Jodoin says governments often do not think of the "specific requirements of people with disabilities". But he sees COP26 as "an opportunity to push disability rights".
Dr Williams says "there are reasons to be hopeful" about tackling climate change. He says the problem so far has been the "apparent lack of motivation and willpower" to make changes on an individual and political level.
"Only time will tell if these attitudes will change. There has been a dramatic shift in the last 10 years, but this needs to continue."
About This Article:
A Life Worth Living has copied the content of this article under fair use in order to preserve as a post in our resource library for preservation in accessible format. Explicit permission pending.
Link to Original Article: https://www-bbc-com.cdn.ampproject.org/c/s/www.bbc.com/news/disability-59042087.amp