An Anniversary in the Mountains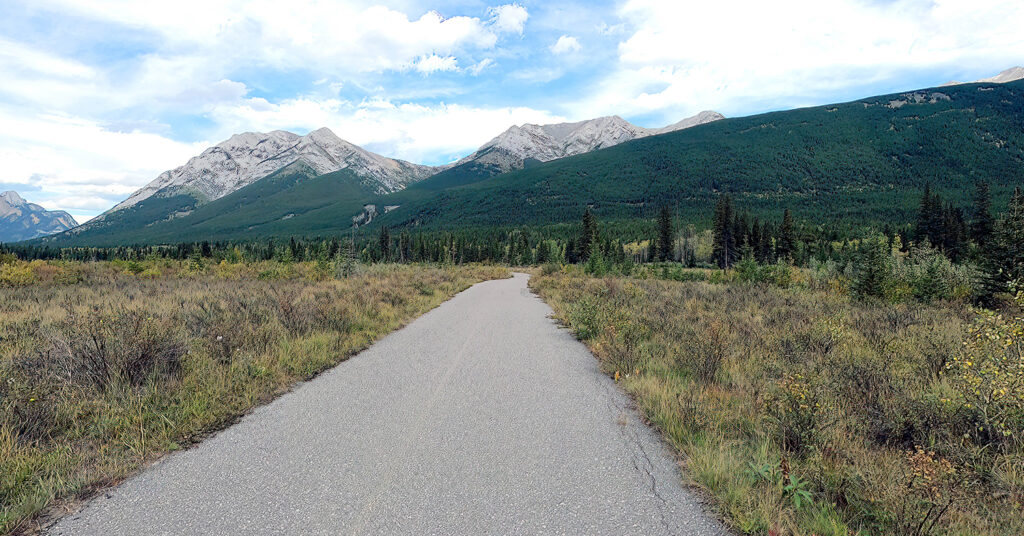 by Kary Wright | New Mobility May 18, 2022
Last September was my 25th wedding anniversary. With the way things have gone the last couple of years, Terry and I hadn't made any big plans for the occasion. "Let's go to the mountains for our anniversary," she said, out of the blue.

Terry and I missed seeing the mountains, which have been one of our favorite destinations for years. We were even married there. Never one to turn down an adventure, I jumped at the opportunity.
For me, the fun starts as soon as there are plans made. Number-1-Organizer (Terry) did a great job of booking rooms, pawning the dogs off at our daughter's place, and making a to-do list. Half the fun of an adventure for me is the anticipation; I'm like a kid, and it makes me glad that growing up is optional.

One fly-in-the-ointment was my power chair. At seven years old, with about 5,000 miles on it, she was ripped, bent, had bald tires, weak batteries and missing bolts, was noisy and generally a wreck. She would only pack me around for a mile or so before the batteries died.

I had a new chair on order, but there was no indication of a timeframe to get it, especially with the pandemic. The mountain area we were going to had miles of paved trails, and running the trails was one of our favorite rites-of-summer. I'd prepared to be a stationary sightseer on this trip, consoling myself with the fact we would be in the mountains.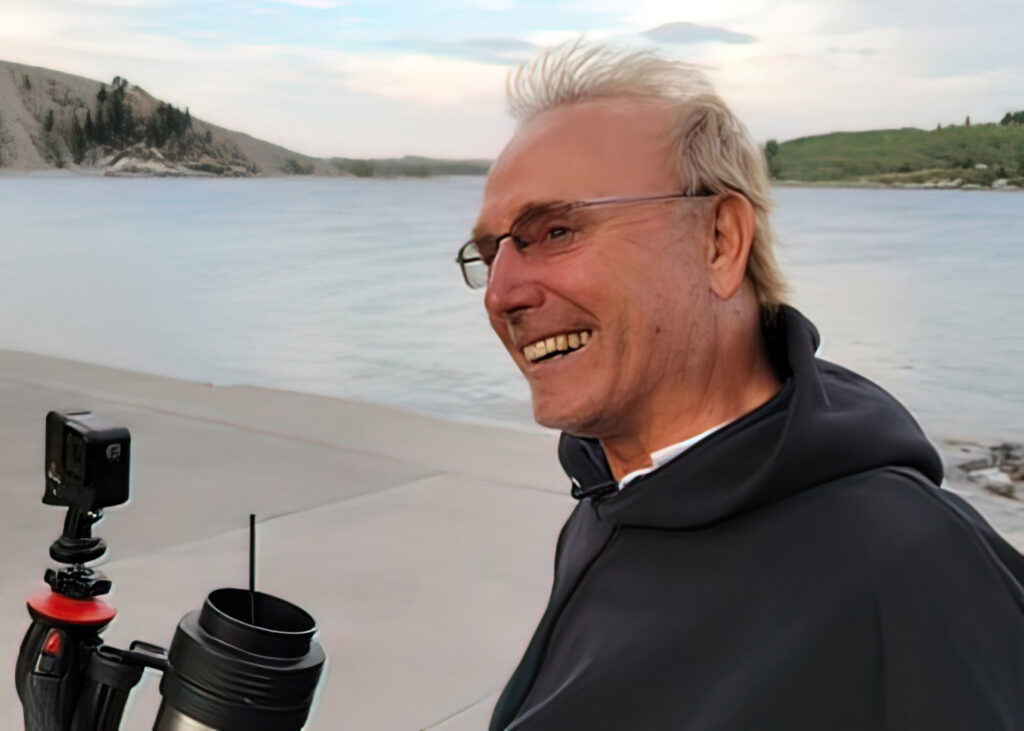 New Gear, New Goals
A day before the great adventure I received a call from the medical shop. "Your new chair is ready. Can I drop it off this morning?" said the nice medical-shop-lady.

"You bet! Wow, we go to the mountains tomorrow! That'll be great!"

The hamster in my head was running on its wheel full speed now. I was going to be in the mountains with a new chair with new batteries and miles of paved trails.

Now that I could tackle some trails, I suggested Terry bring her e-bike. As she charged it up, I got to thinking. "Maybe we can charge the GoPro, too. I'd like to play with it," I said. Sometimes the winter seems a bit long, and at these times I fondly remember the summer adventures. It is nice to have pictures and videos to look back on.

We assembled all the multitudes of quadriplegic-weekend-necessities and piled them next to the van. My chair arrived, and after a quick fitting session, I took it for a test-ride around the farm. It was fast, powerful, and stable … perfect.

I read the manual for the GoPro and realized it is voice activated. I tested some of the commands in my office.

"GoPro video mode" switched to video and "GoPro start recording" did just that — it worked.

One of the frustrating things while taking pictures is that the good shots pass me by as I try to fiddle-fart with my paws to hit teeny-tiny buttons on cameras. Voice control helps immensely with this. The camera also has automatic stabilization, fixing the camera shake I was so annoyed about with previous action-cameras.
Creating Memories
As it turns out, our friends Jim and Sheila were camping at our favorite campground, about 7 miles from our hotel. My favorite trail is paved and winds through beautiful mountain meadows. I remember wheeling this trail with our first dog about 25 years ago. She loved this trail and would trot beside me all day long when she was young. The years flew by, and soon her walks were short and slow. Now we're on our third dog that enjoys this trail.

The morning brought a great forecast, with lots of sun and warm weather. In September you never know what you'll get in the mountains, so it's good to check the forecast, as it changes quickly. Terry expertly organized my backpack and her bicycle-storage saddlebags, ensuring our survival for several months should we get stranded on our 7-mile trip. We had food, water, tools, cameras, my battery charger, the kitchen sink, etc. all on board.

I started recording as we exited our hotel's underground parking. We were on our way. We turned left and followed the road for a half-mile until the start of the trail, and then turned onto it.

The smell of the mountain pine forest was incredible. The sun was up and showing its power as it beamed on us. I couldn't help but smile, it was so beautiful. We zig-zagged down the switchbacks through the trees. The first mile was a steep downhill run. My new chair worked great. There was no tendency to turn downhill on side-hills, even at high speed. My old wheelchairs were a handful to keep on the trail when at full speed, and I would often find myself doing some fancy stickhandling in those situations.

We crossed a river where my grandmother used to fish as a young mother. We scoured the ridge across the valley where my mother remembered watching grizzly bears in the spring, when she went to school here. There were flowers blooming everywhere, and fuzzy-looking honeybees searching them for pollen.

Terry's e-bike was amazing, and she could easily hit 25 mph even uphill, a vast improvement over the motorless bike she had before. We zig-zagged through tall pine trees, across open meadows full of flowers, and bushes starting to turn colors. There was a hint of fall in the air and the faint aroma of fermenting leaves. In what seemed like no time we were entering the campground.

As I write this, I'm reviewing the footage, and taking a virtual wheel down my favorite trail. I glance out my office window at the blizzard outside and smile as I escape back to that summer day, zooming down a mountain trail once again. Thanks to the video we shot, I can escape to the mountains any time.
About This Article:
A Life Worth Living has copied the content of this article under fair use in order to preserve as a post in our resource library for preservation in accessible format.  Explicit permission pending.
Link to Original Article: https://newmobility.com/an-anniversary-in-the-mountains/