All Access Life
By Daniel O'Connor | All Access Life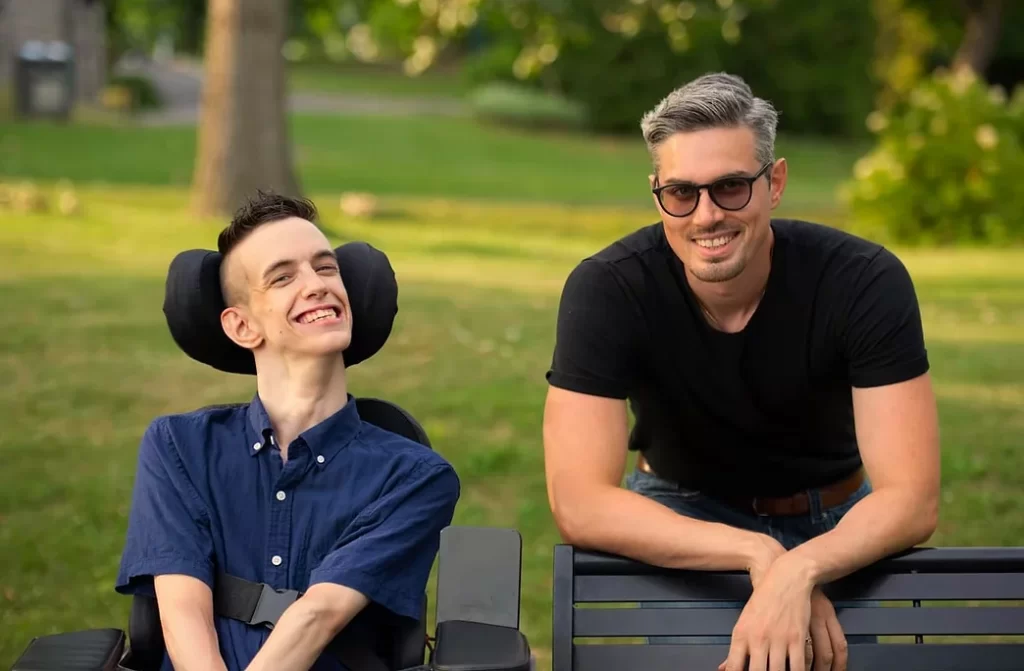 My name is Daniel O'Connor (Right of Picture) beside me is Bradley Heaven. Bradley was born with nonverbal spastic quadriplegic cerebral palsy, but he never lets it hold him back from living life to the fullest. What started out as a job for me at the age of 19, working as Brad's fulltime aide while he attended high school, has turned into a journey neither of us would have ever expected. Over the years we've built a very unique and everlasting friendship. A decade later, we're still attached at the hips! We're now using our unique journey and experiences with adaptive products and assistive technologies to help others with disabilities through our non profit, All Access Life.
Since Bradley is nonverbal we have our own way of communicating with his eye movements and body gestures. However, Bradley also uses assistive technology to communicate and live life to the fullest. He has a TD Pilot device from Tobii Dynavox mounted to his wheelchair by an Ideas FIL mount.
Over the years we've seen the amazing effects technology has had on Brad's life. We've noticed how fast adaptive products and assistive technologies come and go, making it difficult to keep up with the current (sometimes superior) gadgets. Our goal is to create a website that showcases the latest trends and movements in adaptive products and assistive technologies.
About This Article:
A Life Worth Living has copied the content of this article under fair use in order to preserve as a post in our resource library for preservation in accessible format. Explicit permission pending.
Link to Original Article: https://www.allaccesslife.org/about