8 inspirational people with disabilities
Posted by Sunrise Medical | April 7, 2017
If these famous people with disabilities share something, besides their professional success, it is their ability of self-improvement. The lives of most of them have not been easy and precisely because of that, they are an example and inspiration.
1. Frida Kahlo
Frida suffered polio during her childhood and, according to some sources, also had spina bifida, which caused dysmetria in her right leg. In addition, her spinal problems were aggravated by an accident suffered in her adolescence, which left her with physical issues for her entire life. Frida spent much of her life in bed suffering from severe pain. Even so, she became one of the most famous artists of all time and an icon of the twentieth century.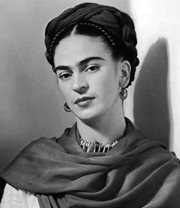 2. John Nash
Another example of a celebrity with a disability who broke the mould is John Nash, an American mathematician whose life, marked by acute paranoid schizophrenia, is known to us thanks to the film "A Beautiful Mind" Aware of his illness, Nash fought against it and developed a successful academic career that earned him the Nobel Prize in Economics in 1994.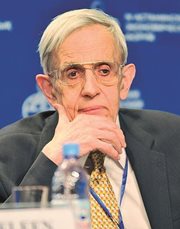 3. Stephen Hawking
A theoretical physicist, astrophysicist, cosmologist, and eminent scientist, Stephen Hawking was diagnosed with ALS at age 21: he was given 2 more years to live. He lived until he was 76-years-old.
He had been paralyzed from head to toe for over thirty years and used a voice synthesizer to be able to communicate, and a wheelchair that he operated through slight movements of the head and eyes.
None of this prevented him from developing his activity as an exemplary researcher and professor, and intense personal life that allowed him to make his illness known to the world.
Becoming one of the most recognizable celebrities of our time, his story was taken to the cinema in the film "The Theory of Everything".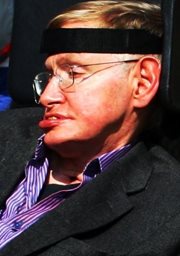 4. Nick Vujicic
Nick Vujicic is another world-famous celebrity with a disability, and founder of Life Without Limbs – an organization for people with physical disabilities.
Vujicic was born in 1982 with no limbs. He claims that as a child he suffered ridicule and discrimination, and tried to commit suicide but, with time, he learned to see his own potential.
He is currently giving motivational talks around the world, has written several books and is a regular on talk shows and TV programs. He became very famous when starring in the touching short film "The Butterfly Circus".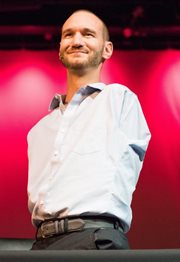 5. Andrea Boccelli
Tenor, musician, writer and musical producer of Italian origin, Andrea Boccelli has sold more than 75 million records.
He was born with congenital glaucoma that left him partially blind, something that did not prevent him from taking piano lessons until the age of six.
However, at age 12 he suffered a blow during a football game that left him completely blind. Endowed with a spirit of innate improvement, he decided to focus entirely on music, specifically on singing. He also studied Law.
Boccelli has received numerous awards of international prestige and even has a beach named after him on the Adriatic.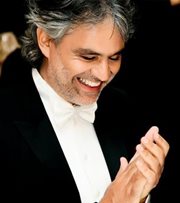 6. Michael J. Fox
The protagonist of "Back to the Future" was diagnosed with Parkinson's in 1991 when he was only 29 years old and his career was in full success.
He was told that he should withdraw from the stage, but he did not cease to be an actor. Although at first it was not easy to accept his illness (he fell into depression and alcoholism), in the last decade he has not stopped working and his foundation has already raised $233 million for Parkinson's research.
After more than 25 years and with the disease in a very advanced stage, Michael J. Fox continues to maintain his spirit of improvement.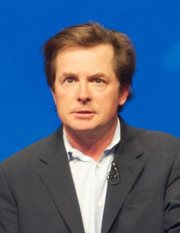 7. Alex Zanardi
After several years competing in F1, Alex Zanardi suffered an accident in 2001 in which both legs were amputated. Three years later he was on the track again driving a BMW for which he himself had adapted some prostheses.
He won four World Touring Car Championship (WTCC) victories. However, in 2007 he decided to focus his sporting efforts on adapted cycling.
The tricycle he rides has also been designed by himself and, to date, he has won three Paralympic golds.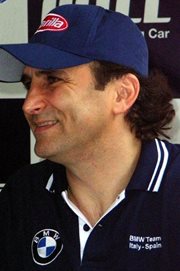 8. Aaron Fotheringham
In addition to being one of the most inspirational disabled celebrities', Aaron Fotheringham is also one of the most famous skaters in the world. His specialty? Wheelchair skating.
During his childhood, Aaron underwent several failed hip operations that forced him to use a wheelchair permanently. Even so, he continued to practice a sport which he was passionate about adapting to his disability.
In 2005, Aaron Fotheringham landed a great jump with a 180º turn, and in 2006 made the first somersault in wheelchair history. Since then, his achievements and challenges are an example for thousands of people.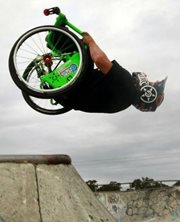 These are some of the best-known personalities at the international level and with the most famous histories of improvement, but every day, there are many similar stories surrounding us that we do not know about.
About This Article:
A Life Worth Living has copied the content of this article under fair use in order to preserve as a post in our resource library for preservation in accessible format. Explicit permission pending.
Link to Original Article: https://www.sunrisemedical.co.uk/blog/famous-people-with-disabilities