15 People With Disabilities Who Changed the World
By Julia Metraux | The Mighty, July 21, 2020
When you hear names like Walt Disney and Thomas Edison, their creativity and inventions may come to mind. What you may not know about them is that they are some of many people with disabilities who transformed governments, played important roles in Civil Rights movements and women's suffrage, created groundbreaking inventions and more.
Disabled people are often overlooked for their accomplishments. Even if you did learn about some of these people in school or elsewhere, you may not have known they were members of the disability community. Disability pride month, which is every July, is the perfect time to celebrate these innovative and revolutionary people with disabilities. This is especially true this year, as we mark the 30th anniversary of passing the Americans With Disabilities Act.
The 15 people on this list are a reminder of just how extraordinary people with disabilities are. If there are any people that you think are missing from this list, you can share who they are in the comments below.
1. Walt Disney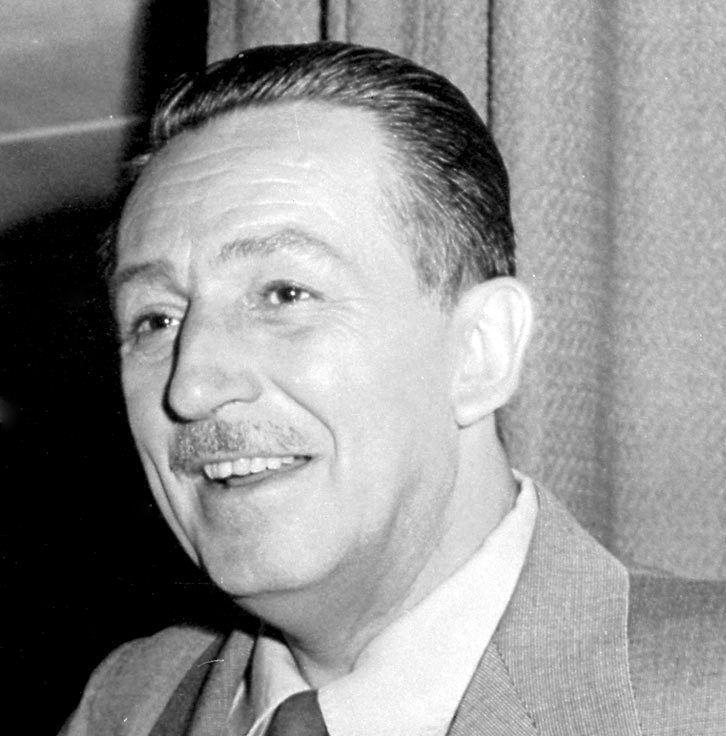 Walt Disney is responsible for transforming animation for making films, like "Snow White and the Seven Dwarfs" and "Bambi," and he created the first film in Technicolor, "Flowers and Trees." Disney was believed to be dyslexic, according to sources such as Cognifit and Wisconsin Institute for Learning Disabilities/Dyslexia, but this has not been confirmed.
Disney holds the record for the most Academy Awards by an individual, having received 22 wins and 59 nominations. While Disney's accomplishments are remarkable, his films and amusement parks have been criticized in recent years for having ableist tropes and not being accessible for people with disabilities.
2. Harriet Tubman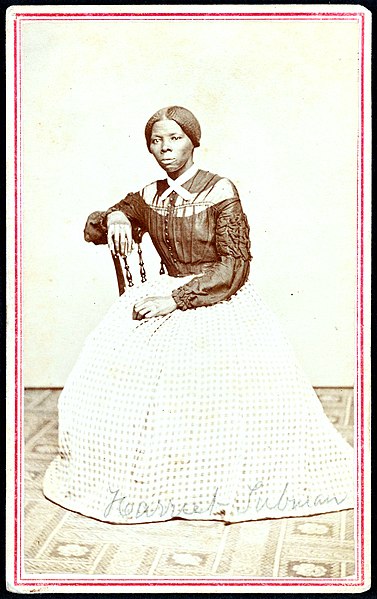 Harriet Tubman was an abolitionist who went on missions to help Black people escape slavery through the Underground Railway. According to Respectability,when she was 14 years old, Tubman developed epilepsy after a slave owner hit her on the head. Tubman then lived with epileptic seizures and excessive sleepiness, which did not deter her from saving many people's lives and risking her own.
Tubman is also going to be the face of the $20 bill, replacing former President Andrew Jackson. While it seemed like Tubman was going to be on the $20 bill soon, U.S. Treasury Secretary Steve Mnuchin said the new bill would not be ready until 2028.
3. Helen Keller
Helen Keller broke down many barriers, notably being the first deaf-blind person to earn a bachelor of arts degree. Keller also wore many different hats and took on different roles in her life. Keller was an advocate for people with disabilities, an author and she helped found the American Civil Liberties Union in 1920.
For many blind, hard of hearing and deaf children, Keller was a pioneer and a reminder that our disabilities are not a hindrance — they're part of who we are.
4. Alexander Graham Bell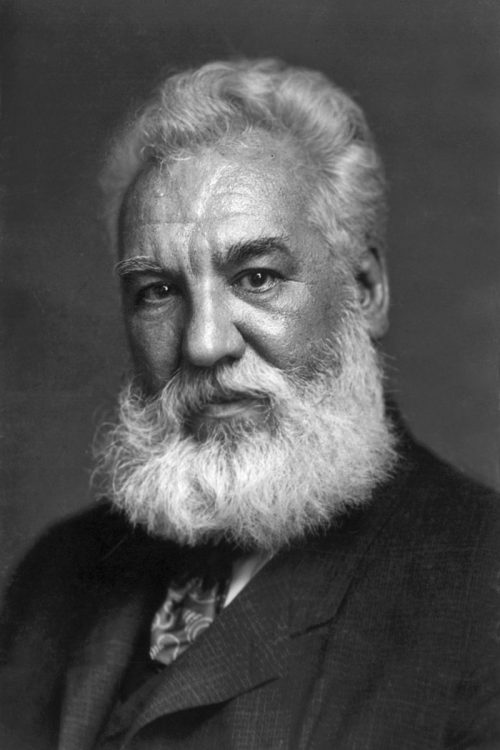 Alexander Graham Bell was an inventor who created a gadget that changed the world: the first telephone. Graham Bell may have had dyslexia, although this is not confirmed. Graham Bell's invention of the telephone also led the way for the first hearing aid to be created. He was known to be an advocate for the Deaf and hard of hearing communities, and both his wife and mother were deaf.
5. Maya Angelou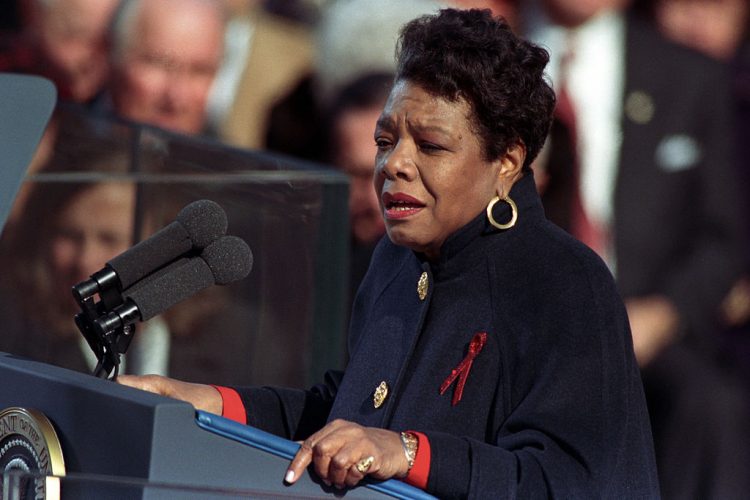 Civil Rights activist Maya Angelou transformed the literary world with both her poetry and her memoirs. Angelou was awarded the Spingarn Medal, National Medal of Arts and Presidential Medal of Freedom for her work.
Angelou developed selective mutism as a child after experiencing a traumatic event. Angelou discussed with Oprah Winfrey what it was like for her to lose her voice, and you can watch the video here.
6. Albert Einstein
Albert Einstein was a physicist who won the Nobel Prize in Physics in 1921, and he is considered to be one of the important scientists of the 20th century. While it is unconfirmed, psychiatrists like Simon Baron-Cohen, head of the Autism Research Centre at the University of Cambridge, think it is fairly likely that Einstein was autistic.
7. Rosa May Billinghurst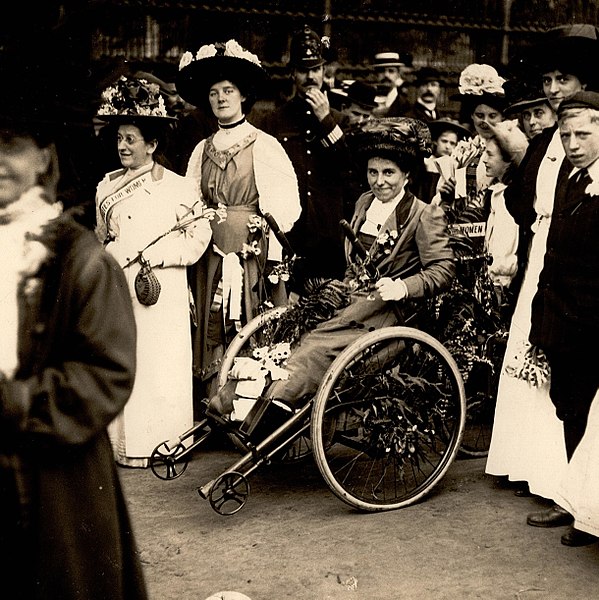 Rosa May Billinghurst was a suffragette who fought for women's rights in England. Billinghurst had polio as a child, which led to her using a wheelchair. She was an active participant in protests to allow women to vote in England until the Parliament (Qualification of Women) Act 1918 passed, which finally gave some women voting rights.
8. Ludwig van Beethoven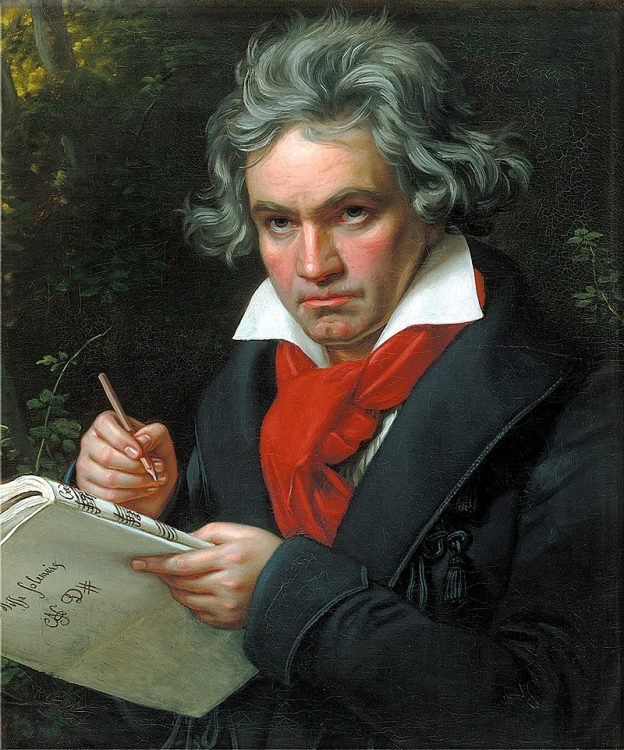 If you have ever played or are a fan of classical music, Ludwig van Beethoven's impact on the genre and music, in general, is clear. When Beethoven was around 30 years old in 1800, he became profoundly hard of hearing or deaf. Beethoven continued to have success as a musician after he became hard of hearing up until his final masterpiece, Piano Concerto No. 5, in 1811.
9. Fannie Lou Hamer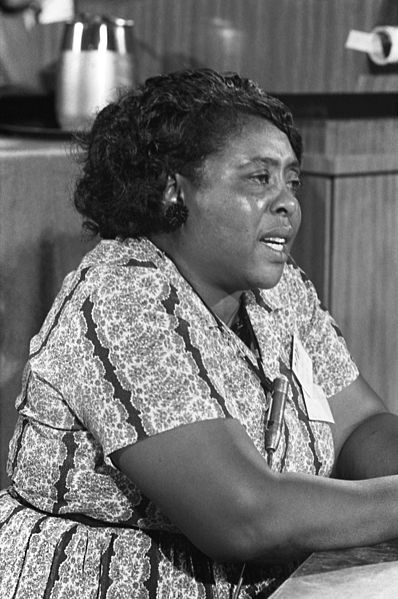 Fannie Lou Hamer was a Civil Rights activist from Mississippi who was involved in the Student Nonviolent Coordinating Committee with late U.S. Congressman John Lewis. Most of her activism was focused on helping Black Americans register to vote.
Hamer became disabled after having polio as a child and was beaten in a Mississippi jail. The American Association of People with Disabilities organization has launched a leadership program in Hamer's honor to help encourage Black disabled people to vote.
10. Thomas Edison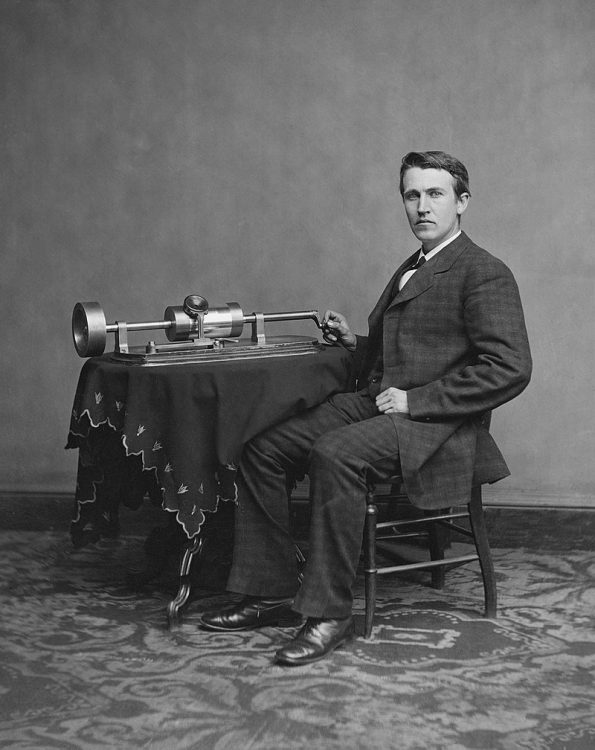 Thomas Edison's inventions transformed both the entertainment industry and everyday life. Edison created an early version of an electric lightbulb, the phonograph — which would later be called a record player — and the motion picture camera. Edison became deaf in one ear and hard of hearing in his other ear after catching Scarlet Fever as a child.
11. Temple Grandin
Temple Grandin is an author and animal welfare and autism advocate. While her mother suspected that Grandin was on the spectrum when she was a teenager, Grandin was not formally diagnosed until she was in her 40s. Grandin became a fellow at the American Society of Agricultural and Biological Engineers and won an award from PETA for advocating for more humane treatment of animals. She was also featured in the 2010 HBO film "Temple Grandin."
12. Franklin D. Roosevelt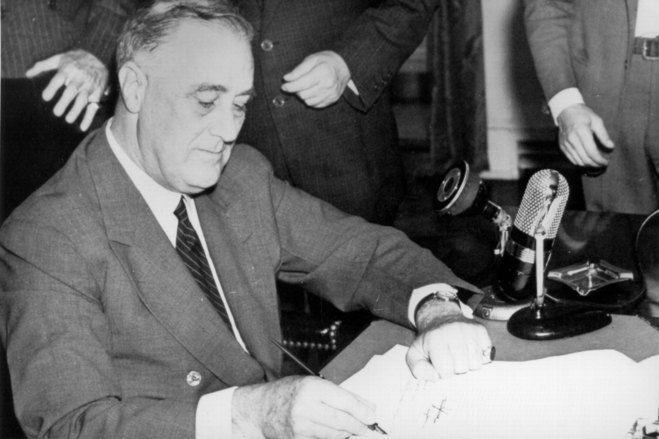 Former President Franklin D. Roosevelt was the longest-serving U.S. president, who was elected to office four times before a two-term limit was put in place. Roosevelt enacted the New Deal, which was the first series of public relief programs and regulations put forth to help the economy recover after the Great Depression.
Roosevelt mainly relied on a wheelchair after surviving a bout of polio, something that he mostly hid from the American public. While Roosevelt did never spoke openly about why he tried to hide, him doing this could speak to the negative and ableist disability attitudes still present in society.
13. Sojourner Truth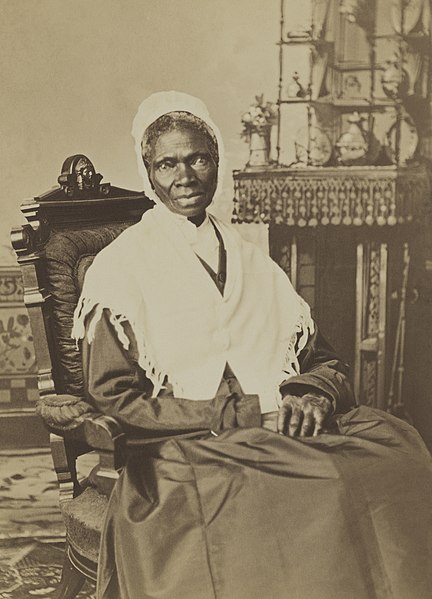 Sojourner Truth was a woman's rights activist who also fought for the inclusion of Black women in the suffrage movement. One of Truth's most notable speeches was "Ain't I a Woman?," in which she highlighted the different levels of oppression that Black women face.
When she was enslaved, Truth injured her hand, which made it hard for her to use it. Some research articles have criticized paintings of Truth for portraying her as able-bodied. Truth was the first Black person to have a statue in the U.S. Capitol building.
14. Stephen Hawking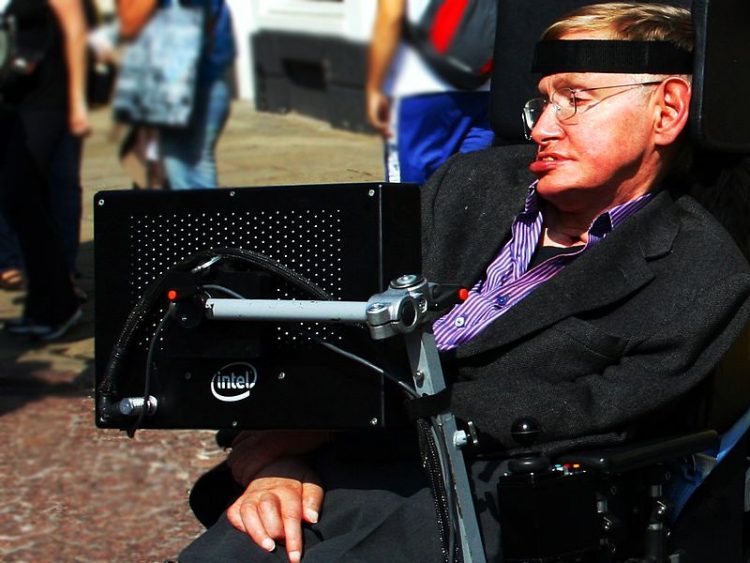 Stephen Hawking was a theoretical physicist who is best known for his work in discovering that black holes emit radiation. For his contributions to science, Hawking was awarded the U.S. Presidential Medal of Freedom and a lifetime achievement award from Pride of Britain. Hawking, who died in 2018, lived with ALS or Lou Gehrig's disease, which led to him becoming paralyzed and using a speech-generating device to communicate.
15. Tony Coelho
Tony Coelho was a politician who served in the U.S. House of Representatives and was the former chairman of the Epilepsy Foundation. Coelho, who has epilepsy, has been a lifelong advocate for disability rights. In fact, he was the primary sponsor of the Americans With Disabilities Act, which turns 30 this month.
Whether their work made life more accessible for disabled people or made the world a more interesting and just place, people with disabilities have left their mark in history.
About This Article:
A Life Worth Living has copied the content of this article under fair use in order to preserve as a post in our resource library for preservation in accessible format. Explicit permission pending.
Link to Original Article: https://themighty.com/topic/disability/influential-people-with-disabilities