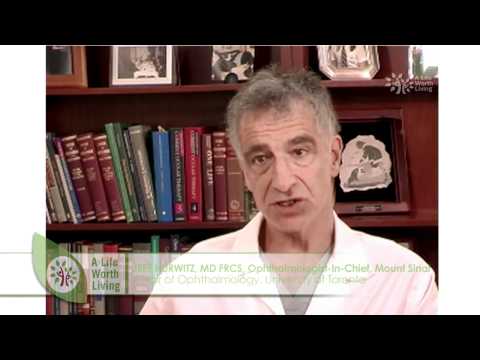 Take a Moment
To reflect on how your life would change if you lost your sight today.
Hearing that you, or someone you love, has a permanent visual impairment is devastating.
What if not being able to see clearly was a part of your every day life? Where would you and your loved ones turn to for help and support? What services are available to you? How would you cope with your new reality?
It is not always easy but by accessing the appropriate services and knowledge dreams can come true.  However, families express their overwhelming frustration, and sometimes illness, by the amount of energy and time it takes to find the information they need.  When they do, it is fragmented, too late, or inappropriate.  At times they find that their discussions with professionals do not give them enough details to satisfy their needs or to help them form the questions to ask.
For families to be involved in the decision making process and to consider alternatives fully, professionals must offer education and information initially and as part of an ongoing relationship. With ever increasing demands on services, professionals want to support their clients' need for information and want to keep abreast of new developments. Requested topics from professionals range from building partnerships with families, adaptive technology, professional burnout and case management techniques to supporting the parents' role in the delivery of services.
Employers and the business community not only want to understand accessibility, they want materials to train their staff in customer or co-worker interactions, safety, and accessibility to the product they are selling.
A Life Worth Living's Vision Loss Portal will be a gateway to finding grass roots answers to questions ~ a place to ASK! LEARN! SHARE! about disability issues for the individual and as importantly, for those they interact with. Answers will focus on daily living skills, social and psychological aspects, attitudinal and environmental barriers, employment opportunities, community participation, and service agencies.
This blending of knowledge and theory with creative experience will offer hope, inspiration and practical step-by-step guidance. We know that when critical learning is enhanced, the potential for future accomplishments is strengthened.  When a society recognizes our inter-dependence, opportunities can be improved within communities to bring about a higher level of participation. As a result, society is enriched.
How we are different
There are hundreds of thousands of visual impairment sites on the internet. Extensive browsing can be convoluted, discouraging, and unfocused. A Life Worth Living's Vision Loss Portal provides a comprehensive step-by-step presentation of information which will be easily accessed through the ASK and LEARN buttons. All of this will be available on mobile units such as ipods, audio-casts, video-casts and other technologies.
Explanation of ASK! LEARN! SHARE!
ASK
In ASK, you will be able to pin point specific short answers to your questions based on your role, type of vision loss, and age. A list of related multimedia, including printable checklists, accompanies the answer in case you would want to dig deeper.
LEARN
Click on the LEARN button and you can browse through the content by format, author, keyword, or by letter. You can view whole interviews or select segments of interest. As important as answers for an individual with a vision loss, is the answers provided for their various circles of support. Since we do not offer direct services, the Vision Loss Portal solely concentrates on content and connections.
SHARE
SHARE features an accessible social networking that will allow friends, families and professionals to share experiences and reach out to one another for support. Nonprofit service organizations will have the ability to share common resources, reduce their infrastructure costs in hosting online user centers, and focus on their services and expertise. A virtual multimedia accessible hub will link service and product experts with internet users. Sponsors, market leaders, research centers, service agencies, governments and individuals will be able to collaborate with each other. Accessible forums will increase the public understanding of abilities and talent skills. Training modules support the regulatory requirements for business to train their staff.